With the great momentum of civil rights justice on the side of the Northern, Western and Mid-Western states, American magazine editors felt comfortable running articles like this one from 1964 that presented the statistical data indicating just how dramatically the African-Americans were suffering from poor health.
(Also included in the report is data concerning Harlem, N.Y. and other northern slums)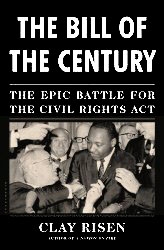 "To the men who count the living and the dead - the statisticians, discrimination against the Negroes carves a picture in their death charts as clear as an inscription on a new tombstone, as pathetic as a dead child's forgotten doll."
• In the early Sixties, the mortality rate for Black infants stood at 42 per 1000 live births; the white infant mortality rate was 22.
• During this same period, the cancer death rate for Black women was on the rise and the cancer death rate for white women was declining.
• In 1963, a Black man with pneumonia had half the chance of surviving as his white counter-part.