There is no organization that has compiled more facts about cars and their impact on society, than The American Automobile Association - AAA for short. And why shouldn't they? the AAA predates turn signals, starter buttons and stop lights. They were around before seat belts, parking lights and jay-walkers. They even predate car doors and windshields - to say nothing of their wipers. As you should all know by now, the AAA was not established as a car trivia repository but a coterie of motorists who banded together to aid other motorists.
Written in 1952, this article serves to mark the 50th anniversary of the AAA; these columns are positively packed with assorted automobile trivia which, when pieced together, spells out the first fifty years of the car in America.
The post-World War I American economy was humming along quite nicely when an inquisitive journalist took notice as to how many more cars there were on the streets (all told, there were 7.5 million). Perhaps there were no written studies documenting what we now call 'the order of durable goods' - that dependable yardstick we use to measure American opulence, and so this investigative journalist came up with a different way of figuring out just how many cars Americans could purchase -and we're mighty glad he did!
As early as 1920, the number of automobiles was quickly growing throughout the Western world. In this very brief article, a journalist lays out how rapidly life was changing in the United States as a result of the "horseless carriage".
"The village smithy is no more. In the place of that interesting relic of a bygone day, there stands a substantial concrete building marked 'Garage'. This garage may not be all that we desire in the way of efficiency, honesty, courtesy or personnel, but it has become the most omnipresent and revolutionizing factor in our existence in the short space of twenty-five years."
"Is it possible for a person to drive an automobile and remain a human being?"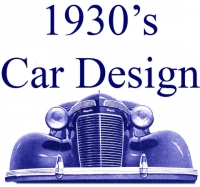 "Do gasoline and courtesy mix?"
"Can you tell me why Ottis Throckmorton Whoozies, secretary of the Golden Rule Society, will smile sweetly, lift his hat and say graciously, 'I beg your pardon. I'm really awfully sorry. Please excuse me,' when he accidentally steps on a strange woman's foot in a theater lobby, yet will lean out and make faces at his own grandmother if she fails to slow up her flivver and allow him to 'cut in' on a congested highway?"
"There's something about a windshield that distorts a man's outlook on life."
Click here to read about Lincoln, the joke teller.
John Walter Edward Douglas-Scott-Montagu, 2nd Baron Montagu of Beaulieu (1866 - 1929), Member of Parliament, publisher of THE CAR and all-around advocate for the internal combustion engine gave an address in which he extolled the virtues of the automobile in societal evolution. Some of the virtues are just plain quaint while others touch upon elements of Edwardian life we would never consider. Lord Montagu innocently believed that motorists would play a part as unofficial ambassadors; traveling abroad, joyfully chatting with one and all and thereby decreasing the chances of a European war.
He would have been surprised to know what an active roll the automobile played throughout both world wars.
Shortly before President Eisenhower signed the Federal Aid Highway Act of 1956, the nation was treated to articles like the one that is attached herein - articles that detailed all the very many flaws that existed in the American road system:
"The most highly motorized nation on earth faced the danger of finding itself all gassed up with no place to go. As the budget-harried [Truman] Administration pressed for a 20% cut in highway aid to states, legislators and private groups warned that U.S. roads were fast crumbling."
"The U.S. has 350,000 miles of surfaced primary roads, but about 20,000 miles become unusable or too dangerous every year. One warning sign: U.S. auto deaths, now over 1 million, equals the American dead in all wars since the Revolution".
As of 2013, the United States has the largest and most advanced road network in the world - covering a distance of 6,506,204 km. (China's road system covers 4,193,000 km).