"It has been said that the Confederate States passed the most drastic conscript law on record, which may be true; but it is a mistake to suppose that this law was successfully executed."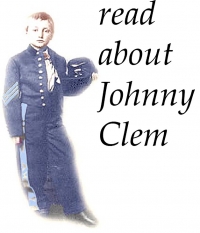 "The [Conscription] act, April 16, 1862, embraced men between eighteen and thirty-five years; the second, of September 27 1862, men between eighteen and forty-five; the third and last, of February 17, 1864, men between seventeen and fifty."
The two page article attached herein served to alert the 1922 subscriber-base of Confederate Veteran Magazine that Boy Soldiers of the Confederacy (1905) - was no longer in print and isn't that too bad and just in case no one shared the reviewers feelings on this matter, she recalled some of the Civil War experiences of the boys who fought throughout that war.
One nice moment recorded for all posterity concerned a young rebel as he lay dying in a field hospital; a nurse approached him asking:
"Don't you think you had better make your peace with God?" He answered
"When a boy dies in defense of his country, he has made his peace with God already."
As the one-hundredth anniversary of the War Between the States grew ever nearer, a Pulitzer Prize winning Civil War Historian, Bruce Catton, wrote the attached article concerning the overwhelming popularity that the nation was finding in their study of that remarkable contest:
"It is hardly going too far to say that the Civil War is attracting more recruits now than it ever did when it was hot. None of the present day enlistees will ever do either side any particular good - after all, the war has been over and done with for nearly a century - but the Grand Army of Civil War Buffs does keep growing in the most fantastic way."
"One of the rewarding things about studying the Civil War is that sooner or later you feel that you actually knew the men who were in it; indeed, the veteran Buff is apt to get the feeling that he himself was in that war, somehow, even though he has no scars or battle ribbons to prove it..."
Were he alive today, Bruce Catton would be saddened to learn that the term "the Civil War" is entered into the Google query box 4,090,000 times every month - unlike the term "Star Wars", which is entered into Google 24,900,000 times during the same period.
The second portion of Bruce Catton's article (see above) concerning the necessary knowledge required in order to justifiably call your self a "Civil War Buff" was this short piece listing the greatest battles of the war.
Accompanying the five brief thumb-nail summaries is a map of the South Eastern U.S., highlighted with red stars, which serve to identify where the blood poured.
From Amazon: Disunion: Modern Historians Revisit and Reconsider
the Civil War from Lincoln's Election to the Emancipation Proclamation
and Also from Amazon: Marching Home: Union Veterans and Their Unending Civil War
An anonymous reviewer tells his readers about the mournful spirit that dominated each room at the Matthew Brady Gallery where he attended a unique exhibit of the photographer's Civil War pictures: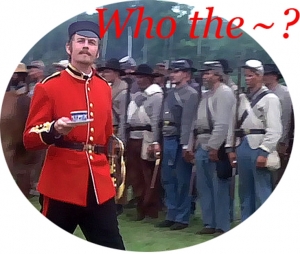 "At the door of his gallery hangs a little placard 'The Dead of Antietam'. Crowds of people are constantly going up the stairs; follow them...there is a terrible fascination about it that draws one near these pictures, and makes you loath to leave them. You will see hushed, reverend groups standing around these weird copies of carnage, bending down to look in the pale faces of the dead, chained by the strange spell that dwells in dead men's eyes."
It was on the first day at Gettysburg that the Confederates made a terrible mistake. Read about it here.
Responding to the old tale that General Lee offered his sword in surrender at Appomattox, and that the magnanimous General Grant, flush with victory, kindly refused this gesture of humiliation - this anonymous contributor to Confederate Veteran Magazine penned an article that exposes the old saw to be incorrect:
"And General Grant says specifically in his memoir (Volume II, Chapter 25, pages 344-346): 'No conversation, not one word, passed between General Lee and myself either about private property, side arms, or kindred subjects. The much talked of surrendering of General Lee's sword and my handing it back, this and much more that has been said about it, is pure romance.'"
Click here to read about a dream that President Lincoln had, a dream that anticipated his violent death.