In his Civil War memoir
Confederate General John B. Gordon (1832 – 1904) recalled leading the spearhead of Lee's army through Gettysburg and on to the towns of York and Wrightsville on June 28th, 1863. While his procession was entering York a young girl ran up to him and handed him a large bouquet of flowers, which served to camouflage a letter from a Southern spy.
Click here to read more about Civil War espionage.
A brief explanation as to what General Lee had in mind when he invaded the North in the Summer of 1863, why he chose a route through the Shenandoah and Cumberland valleys, where his army was actually headed and what the South had intended to gain if the campaign had been successful.
Suggested Reading:
Lee's Real Plan at Gettysburg
"The enemy was driven through Gettysburg with heavy loss, including about 5,000 prisoners and several pieces of artillery. He retired to a high range of his hills south and east of the town. The attack was not pressed that afternoon, the enemy's force being unknown, and it being considered advisable to await the arrival of of the rest of our troops."
"It had not been intended to fight a general battle at such a distance from our base, unless attacked by the enemy, but, finding ourselves unexpectedly by the Federal Army, it became a matter of difficulty to withdraw through the mountains with our large trains..."
For Jefferson Davis and his confederates, the double disasters of Gettysburg and Vicksburg that came with the summer of 1863 spelled doom for the Rebel cause.
Writing in his diary during those canicular days was Confederate General Josiah Gorgas (1818 – 1883) who succinctly summarized the meaning of these two major defeats:
"Events have succeeded one another with disastrous rapidity. One brief month ago we were apparently at the point of success. Lee was in Pennsylvania, threatening Harrisburg, and even Philadelphia. Vicksburg seemed to laugh all Grant's efforts to scorn... All looked bright. Now the picture is just as somber as it was bright then. Lee failed at Gettysburg .... Vicksburg and Port Hudson capitulated, surrendering thirty-five thousand arms. It seems incredible that human power could effect such a change in so brief a space. Yesterday we rode on the pinnacle of success; today absolute ruin seems to be our portion. The Confederacy totters to its destruction."
An article that looks back at some of the lost opportunities squandered by both armies, wondering if the outcome might have been different had their importance been recognized and properly exploited.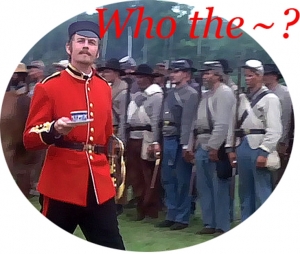 "At Gettysburg, the heat broke at last, and rain fell on July 4. As doctors and ambulances moved onto the scene, neither retreating Confederates nor jubilant Northerners recognized the great issue that had been decided on that field. Only a few sensed that the twilight of the Confederacy had come."
Read an article about how Victorian fashion saved a life during the Civil War.
[General] Picket's "column of assault consisted of 42 regiments: 19 Virginia, 15 North Carolina, 2 Alabama, 3 Tennessee and 3 Mississippi - a total of 15,000 men"