Click here if you would like to read an article about
the Doughboy training camps.
Read other articles from 1919.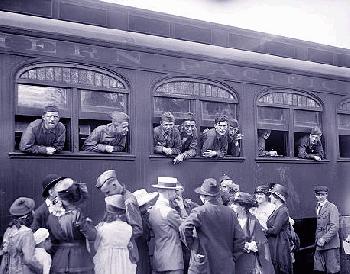 Article Surfer
<— Prev | Next —>
By clicking the above title link, you will be treated to the official explanation as to the origin of the term "Doughboy" as it appeared in the W.W. I Army newspaper, THE STARS AND STRIPES.
A few historians tend to believe that the sobriquet had it's origins in the 1846 - 48 war with Mexico (a perversion of the Spanish word 'adobe'), but the attached article makes a different reference; an effort was also made to explain the term "Buck Private".