"Edward literally thumbed his royal nose at the Royal Marriage Act, ignored a legal waiting period and was wed by an unfrocked minister".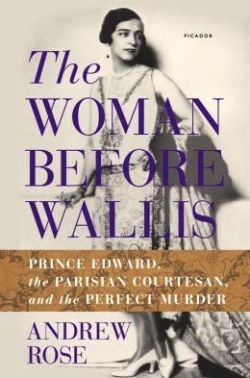 Mention is also made of the two known adulterous liaisons that took place during Mrs Simpson's second marriage.
Iles Brody, author of Gone with the Windsors
"The Duke of Windsor is now 59. He has arrived at that age when a man begins to weigh his life and all that he has done with it...What can he remember? That having come to the throne the most beloved of all princes, the darling of a nation that would have followed him through hell-fire; he threw away the tiresome restraints of kingship, to gain what?"
Assorted snide stories of the Duke of Windsor and the world he created for himself:
"It is both sad and amusing to see a former King of England reduced by the woman he loves to a 'Little Man', to the rank of a meek husband. What should one do, laugh or cry, when one looks at the ex-Caesar in the role of handbag-carrier, a sort of walking ornament..."
The article attached herein concerns the diplomatic posting to Nassau, Bahamas that was the lot of the Duke of Windsor shortly after the outbreak of World War Two. The Duke and Duchess had met Hitler some two years earlier and, following that error, were overheard on a few occasions making defeatist statements. Wishing to keep him in a spot where he could do no damage and still be monitored, the British Foreign Office granted him the title of "Royal Governor" and posted him to Nassau.
Illustrated by four seldom-seen color photographs that, no doubt, the two were simply delighted to pose for, the interview makes clear just how bored the Windsors were on that hot, sticky island paradise, where they remained until 1945.
One month later, the Duke would make his Nazi sympathies apparent to one and all in an interview that appeared on the pages of the March 12, 1941 issue of LIBERTY MAGAZINE.
(A reader pointed out that the source information was not posted on the attached image file; please know that this article first appeared on the tenth page of the February, 1941 issue of CLICK MAGAZINE)