This magazine article explains what a unique force in presidential history Eleanor Roosevelt was. She defied convention in so many ways and to illustrate this point, this anonymous journalist went to some length listing fifteen "firsts" that this most tireless of all First Ladies had racked-up through the years - we shall list only four of them, the attached article will list the rest: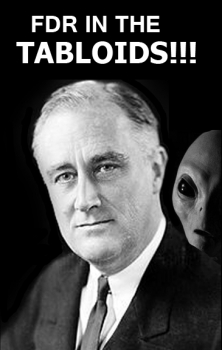 •She was the first President's wife to continue her own career in the White House.
•The first to hold regular press conferences.
•The first to travel by air.
•The first to have traveled so widely, so extensively and tirelessly, and to have examined conditions at first hand and under all situations.
In this article, First Lady Eleanor Roosevelt (1884 – 1962) attempted (very politically) to play both sides of the street, implying on the one hand that the creation of the Japanese-American internment camps seemed a reasonable measure in wartime; but the reader doesn't have to have a degree in psychology to recognize that she believed otherwise:
"'A Japanese is always a Japanese' is an easily accepted phrase and it has taken hold quite naturally on the West Coast because of some reasonable or unreasonable fear back of it, but it leads nowhere and solves nothing. Japanese-Americans may be no more Japanese than a German-American is German...All of these people, including the Japanese-Americans, have men who are fighting today for the preservation of the democratic way of life and the ideas around which our nation was built."