A clever observer of the passing scene typed these words about the social revolution that he had been witnessing for the past six years:
"Tight-laced corsets, high collars, innumerable layers of petticoats, and what not else, may have (problematically) made the female form a thing of attractive mystery, but they made the average female herself very inapt for the action, which she was beginning to claim the right to, of leaping on moving omnibuses. In those dark ages before the war women's fashions changed from year to year, but generally speaking at the dress-makers word of command...The first short skirt sounded the knell of his dictatorship, and since then womanhood has never looked back...I say again that [today's fashion] is a phenomenon which the social historian appears to be passing over. We do not realize that a tradition of centuries has within a decade been stood its head..."
Click here to read about the fashion coup of 1922.
Marguerite O'Kane, a genuine enthusiast of the Arts and Crafts Movement, enjoyed the unique distinction of writing the first review for American VOGUE covering the work of Mariano Fortuny (Mariano Fortuny y Madrazo: 1871 - 1949). Although celebrated in Europe since making his first gown in 1906, the Knossos Scarf, a long sheer silk rectangle inspired by the costumes of ancient Crete, he was unknown to most fashion-minded Americans until this article appeared during the closing weeks of 1912.
Iconic fashion designer Yves Saint Laurent began his meteoric career as a very young man; click here to read about him.
Tenderly ripped from a copy of "Delineator Magazine" was this one page that featured nine chic illustrations of the fashionable hats for the Spring of 1925.
"The small hat trimmed on top with an artichoke bow, pom-poms, gardenias, roses, water lilies, violets or quills is very popular...Hats for general wear remain head-size. The large hat is seen occasionally with afternoon gowns and will be worn with more formal Summer frocks."
Click here to see a beautifully photographed article about the fashionable hats of 1947.
By the time these images in American VOGUE hit the streets, the fashion house of Paul Poiret
(1879 - 1944) was very much on the decline. Pressed into national service during the 1914 - 1918 war, the designer was assigned the task of streamlining French uniform production, and in his absence his business began to steadily descend. Poiret was never able to regain his pre-1914 status in the world of Paris fashion and when the "Roaring Twenties" kicked into high gear, a new look was required for the new era and Coco Channel (1883 – 1971) was awarded the crown. He closed his fashion house ten years after these pictures were printed; and that was fine and dandy for the flappers in America because Poiret ignored their rebellion and continued to make long dresses. Click here to read a flapper fashion review of Poiret.
Heartlessly ripped from the binding of an ancient issue of VANITY FAIR was this page of shoe illustrations in which a smart pair of womens leather boots are the centerpiece, accompanied by Russian dancing shoes, a splendid pair of gold brocade slippers, white buckskin tennis oxfords and a pair of walking boots.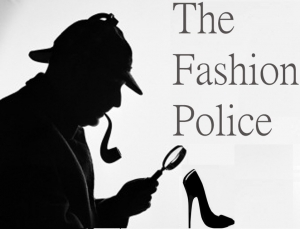 Legendary fashion designer Christian Dior had a good deal of trouble with people who would illegally copy his designs; click here to read about that part of fashion history.
1920s Prohibition created a criminal climate
that appealed to more women than you ever might have suspected...
A VOGUE editorial from the Fall of 1919 praising the swank of six nifty Parisienne purses -each created from different materials and each displaying the industrious fingers of skilled craftsmen.
Click here to read about happy Hollywood's discovery of plastic surgery...