By the time these images in American VOGUE hit the streets, the fashion house of Paul Poiret (1879 - 1944) was very much on the decline. Following the close of the First World War the designer was never able to regain his pre-1914 status. With the restlessness of the Twenties came the demand for a new mood in fashion and Coco Channel (1883 – 1971) became the new champion of Paris Fashion. Poiret closed his doors ten years after these photos were printed.
Marguerite O'Kane, a genuine enthusiast of the Arts and Crafts Movement, enjoyed the unique distinction of writing the first review for American VOGUE covering the work of Mariano Fortuny (Mariano Fortuny y Madrazo: 1871 - 1949). Although celebrated in Europe since making his first gown in 1906, the Knossos Scarf, a long sheer silk rectangle inspired by the costumes of ancient Crete, he was unknown to most fashion-minded Americans until this article appeared during the closing weeks of 1912.
Iconic fashion designer Yves Saint Laurent began his meteoric career as a very young man; click here to read about him.
A VOGUE editorial from the Fall of 1919 praising the swank of six nifty Parisienne purses -each created from different materials and each displaying the industrious fingers of skilled craftsmen.
Click here to read about happy Hollywood's discovery of plastic surgery...
This article is an editorial by an anonymous scribe at THE NATION who responded to a fashion article that appeared in the 1929 pages of THE NEW YORK TIMES declaring that skirts and dresses would once again sweep the floor, sleeves would button at the wrist and the corset was making a comeback after so many years on the lam:
"There is in this genuine cause for mourning. It is too bad that modern women should again be salves to fashion; it is a pity that the female form, happily free of entanglements for half a dozen years, is in a fair way to go back to them."
A Paris fashion review written by pioneering fashion photographer Adolph de Meyer
(1868 - 1949). The article is accompanied by six of his photographs illustrating the autumnal offerings from the houses Worth and Chanel. The collections generated by Maria Guy, Jean Lanvin, Marthe Collot, Doucet, Cheruit, Poiret and Patout were also addressed at some length.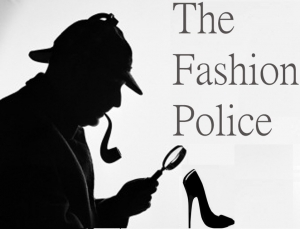 "Of course 'collections' must be seen by me. The round of all the big maisons de couture must be made. I must know what is worn and what I shall decide to present to the readers of HARPER'S BAZAAR."
The attached article is by an unidentified, pointy-headed male, and regardless of the fact that it was written some eighty-seven years ago, many of his reflections regarding fashion and those who are enslaved by it are still relevant in our own time. It all started for this fellow when he felt the urge to understand why such a broad variety of New York women should take to wearing black for each and every occasion and so he polished-up the ol' cranium, rolled up his sleeves and began to think hard about the nature of fashion. He concluded that the lot of the female fashion victim
"is not the ordinary story of women's victimization, her subjection in a man-made world. She, after all, accepts of herself this silent "decree of fashion" and rushes to it. It is woman-made, this particular enslavement