A brief art review from 1946 announcing an exhibition of paintings, drawings, photographs, architectural plans and models by the modern architect Le Corbusier (né Charles-Édouard Jeanneret-Gris, 1887 – 1965) at the Mezzanine Gallery in Rockefeller Center.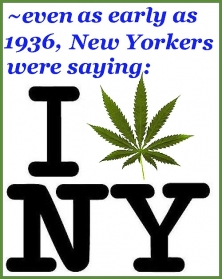 "Along with Ozenfant, Le Corbusier invented Purism. The earliest painting in the collection, and the only one of that period (1920), which is familiar to art audiences as part of the permanent collection of the Museum of Modern Art."
"The art that Hitler has exiled as 'degenerate' is finding ready homes in other lands that have not yet been culturally crushed beneath the heel of Europe's twin tyrannies: Fascism and Communism. Because Hitler has embraced the calender decoration as the supreme art form, the Museum of Modern Art in New York has been able to acquire five works that formerly were housed in prominent museums.

"The artists represented in this acquisition were Henri Matisse ("The Blue Window"), Wilhelm Lehmbruck ("Kneeling Figure"), Andre Derain ("Valley of the Lot at Vers"), Ernst Ludwig Kirchiner ("Street Scene") and Paul Klee ("Around the Fish").
Art critic Edward Alden Jewell (1888 - 1947), remarked:
"Refugee works of art are but another manifestation of the cultural stagnation accompanying dictatorships of any kind."
"The art of living in the wrong century - this is Saul Steinberg's (1914 – 1999) own designation for the predicament he has been illustrating for over a decade. In his latest collection, The Passport
(the title is a deceptively mild clue to the whole works; it sneaks up on you), he has again and more inexorably than ever demonstrated his infinite capacity for taking pains in his graphic pursuit of melange, drafting, with a vilifying grasp of the murderously essential, our contemporary quest for style - in architecture, in furniture, clothing and machines - which we can also own."

A magazine article about the artist Ben Shahn (1898 – 1969) and his particular approach to making art:
"A fundamental of Ben Shahn's philosophy insists that there should be a minimum of separation between the private and the public work of art. He believes that the painter should speak with the same voice in the room and in the street. He is pleased by the criticism that his posters sometimes look like fragments of murals..."
This review was penned by James Thrall Soby (1906 – 1979), art historian and critic who wrote two monographs on the artist.
Although realist painter John Sloan (1871 – 1951) was one of the fortunate American painters to also be included in the 1913 Armory Show (he was also on the organizing committee), it did not mean that he was above ridiculing the European modernists who were enjoying the same prestige that he was.
To read an anti-Picasso review from that same period, click here.