"The art that Hitler has exiled as 'degenerate' is finding ready homes in other lands that have not yet been culturally crushed beneath the heel of Europe's twin tyrannies: Fascism and Communism. Because Hitler has embraced the calender decoration as the supreme art form, the Museum of Modern Art in New York has been able to acquire five works that formerly were housed in prominent museums.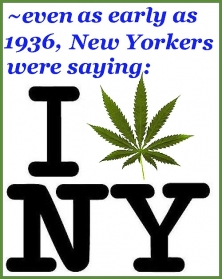 "The artists represented in this acquisition were Henri Matisse ("The Blue Window"), Wilhelm Lehmbruck ("Kneeling Figure"), Andre Derain ("Valley of the Lot at Vers"), Ernst Ludwig Kirchiner ("Street Scene") and Paul Klee ("Around the Fish").
Art critic Edward Alden Jewell (1888 - 1947), remarked:
"Refugee works of art are but another manifestation of the cultural stagnation accompanying dictatorships of any kind."

Sixty years before this article was published, Libero Nardonne, who posed for the Rodin's celebrated sculpture, "The Kiss" (1885), enjoyed a life as one of the most popular artist's model in all of Paris - at a time when the greatest artist's in the world were residences of that famous burg. Jump forward to 1955 and you would find him a broke and broken man who lived on the streets - nonetheless, he showed the American photographers through the art museums to point out all the masterpieces he had played a part in creating.
"The art of living in the wrong century - this is Saul Steinberg's (1914 – 1999) own designation for the predicament he has been illustrating for over a decade. In his latest collection, The Passport
(the title is a deceptively mild clue to the whole works; it sneaks up on you), he has again and more inexorably than ever demonstrated his infinite capacity for taking pains in his graphic pursuit of melange, drafting, with a vilifying grasp of the murderously essential, our contemporary quest for style - in architecture, in furniture, clothing and machines - which we can also own."
Artist and poet Jaime Sabartés (1881 – 1968) had been among the oldest and closest friends of Pablo Picasso since the two of them were 19-year-old artists in Barcelona. Throughout the course of their 40-year friendship Picasso had painted and drawn his pal on numerous occasions - Sabartés' comments about those six portraits and his memories of those isolated moments appear on the attached pages. He recalled a day when Picasso energetically encouraged him to write down his thoughts, which in time lead to this article, that appeared in his 1948 book, PICASSO: an Intimate Portrait
:
"I decided, therefore, to take these portraits as texts, to try to imbue with warmth Picasso's pictures of me, to make them live anew, to enrich them with fragments from the life of their creator and shreds of my own."
A Picasso poem is included among the reminiscence (translator unknown).
A forgotten article from 1913 that degraded Picasso and other assorted Modernists can be read here.
WHY DO THEY DISTORT THINGS? CAN'T THEY DRAW? WHY DO THEY PAINT SQUARES AND CUBES?
In an effort to help answer these and many other similar questions that are overheard in the modern art museums around the world, authors Mary Rathbun and Bartlett Hayes put their noodles together and dreamed up the book Layman's Guide to Modern Art
, and we have posted some of the more helpful portions here, as well as 17 assorted illustrations to help illustrate their explanations.
The authors point out that abstract images are not simply confined to museums and galleries but surround us every day and we willingly recognize their meanings without hesitation:
"Lines picturing the force and direction of motion are a familiar device in cartoons... The cartoonist frequently draws a head in several positions to represent motion. Everybody understands it. The painter multiplies the features in the same way... Everybody abstracts. The snapshot you take with your [camera] is an abstraction - it leaves out color, depth, motion and presents only black-and-white shapes. Yet its simple enough to recognize this arrangement of shapes as your baby or your mother-in-law or whatever..."