The French Film Industry: 1940 - 1945 (Yank Magazine, 1945)
A look at how the French film industry fared under the German occupation and how it kicked-in following VE-Day.
A 1939 Profile of Ginger Rogers (Film Daily, 1939)
A one page article on the topic of Ginger Rogers (1911 – 1995) and her career as it had progressed up to the year 1939: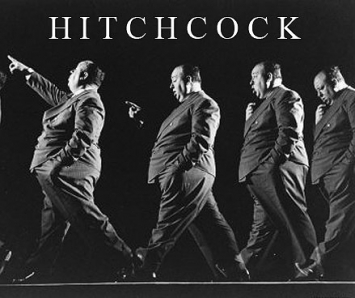 "Virginia Katherine McMath is the real name of this famous star and she was born in Independence, Missouri, on July 16, but most of her childhood was spent in Fort Worth, Texas."
"She is five feet, four inches tall and weighs 108 pounds. She never has to diet because dancing keeps her in perfect condition. Dancing is listed as her very favorite hobby, too."
"She had her first taste of real success on the screen with the winning roles in 'Gold Diggers of 1933' and '42nd Street'."
Click here to read about the young Lucile Ball.
Bad-Boy Errol Flynn (Sir! Magazine, 1954)
There is no doubt that the Hollywood matinee idol Errol Flynn (1909 - 1959) was the Charlie Sheen of his day, and thanks to the unrelenting press control that the Hollywood studios exercised over the fan magazines of that day, we probably only know about a quarter of his assorted debaucheries. He was a masher and a lush, and the one law suit that the studio executives couldn't kill was
"the great case against him for statutory rape which, had it stuck, would have given him jail for fifty years. For weeks in 1942 it replaced the war news in the headlines."
Within the space of one year, Flynn had got entangled with two young lovelies: a Miss Betty Hansen, who was all of 17, and a Miss Peggy Satterlie, who was looking forward to being that age; but unlike the debonair characters Flynn was so well known for portraying on screen, he had to rely on drugs in order to get some measure of compliance from these ladies. It is all explained in the attached article.
Click here if you would like to read another article about this trial.
Click here if you would like to read another
article about this trial.
In 1938, Flynn wrote an article in which he weakly defended the unique moral codes of Hollywood actors; you can read it here.
Rodgers and Hammerstein Head to Hollywood, Click Magazine, 1943
"We write basic American music, in the American idiom. That's what made 'Oklahoma!' such fun to do. And that's why we like the new show we're working on now."

So saith both Rodgers and Hammerstein just prior to boarding a Westward bound vessel that would take them to the desk of Darryl Zanuck in far-off Hollywood in order to make plans for "the new show, a technicolor musical based on on Phil Strong's novel 'State Fair'. The like its 'earthiness'"
This short article makes reference to their individual efforts on such projects as "Carmen Jones" and another of others.
The Discovery of Audrey Hepburn (People Today, 1952)
American audiences came to know Audrey Hepburn (1929 – 1993) when she was teamed up with Gregory Peck for the 1953 William Wyler production Roman Holiday
(Paramount) - but the king makers of Hollywood sat up and took notice of her a year earlier, when she appeared in the European comedy "Monte Carlo Baby" (briefly reviewed herein). This movie was pretty quickly forgotten - and today "Monte Carlo Baby" cannot be found on DVD or cassette, and the film's producer, Ray Ventura (1908 - 1979), is primarily remembered for his talents as a jazz pianist.
A year after this small notice appeared in PEOPLE TODAY, Audrey Hepburn would have a boatload of awards and a comfortable place at the Hollywood trough.
John Wayne (Quick Magazine, 1949)
"He doesn't look like an actor - he looks like a real man."
- gushed one anonymous female movie goer when asked to explain the appeal that movie star John Wayne (1907 – 1979) had on women. She was not alone.
This three page article appeared at the very doorstep of the Fifties - the decade that was uniquely his. The uncredited Hollywood journalist who wrote this column was doing so in order to announce to the reading public that Wayne was coming remarkably close to being the top box office attraction:
"Wayne reached this eminence by turning out film after film for 18 years. Working with a steady, un-nervous strength for four studious: Republic, RKO, Argosy and Warner Brothers. - he shifts back and forth between Westerns, sea-epics and war pictures. With each movie he makes (most of them re-hashes of of standard action-film plots, but a few of them film classics), his fans grow".
As fond of the Duke as we are, we too find such perplexing irony over his efforts to evade the draft during the Second World War. There were poorer men with bigger families who answered the call or volunteered - Wayne fought like ten tigers to stay out of it. This topic is nicely handled on this site...