The credited source for the attached article was a Christian cleric in Baku by the name of Pastor von Bergmann, who, having lived among the "Mohammedans" for some time, had gained a unique understanding as to their creed:
"But, by the rejection of the great grace of God through Mohamed, Christians and all other unbelievers have become such gross criminals that their lives have no worth or value whatever...It is a terrible sin to regard the Christians as equal to a Mohammedan or to consider them entitled to any rights over against the latter."
An article about the Muslim opinion concerning colonialism can be read here...
Throughout the course of her life Lillian Roth (1910 - 1980) had lived the high life and the low, and during a dark moment while she sat pining in the depth of her anguish a well-wisher approached her with a unique line of reasoning that was so pure in its simplicity it immediately lead her to realize that God does indeed exist:
"Lillian, you think of God. Why? Because God exists. If He did not exist, you could not have thought of Him."
"You cannot imagine anything completely non-existent. No matter what you think of, however bizarre or fantastic: a five-legged man, a mind composed of mist and echo, an impossible creature from another planet - you discover that part of your concept is based on reality. So it is with God: for if any part of the concept of God is real, then God Himself is real."
When this article about the media-savvy preacher Oral Roberts (1918 – 2009) hit the newsstands in 1955, his television program was less than a year old, and yet his name was already a household word in many corners of the United States. His sermons were heard every Sunday on a radio show that was broadcast by over two hundred outlets across the fruited plane and he lorded over a film production company that produced movies seen on almost 100 television stations. Indeed, Robert's ministry/corporation employed hundreds of people on its payroll, owned a Tulsa office building and a large swath of Oklahoma real estate and the thirty-seven year old preacher had even grander plans for the future.
The editors at CORONET recognized that Oral Roberts was not your average minister, who was simply contented to preside over thirty full pews every week; they labeled him a "businessman-preacher" and subtly pointed out that the man's detractors were many and his flashy attire unseemly for a member of clergy:
"God doesn't run a breadline...I make no apology for buying the best we can afford. The old idea that religious people should be poor is nonsense."
The French archaeologist and mathematician Théodore Reinach (1860 – 1928) believed that the answer to the question posted above was a big, fat "no", and he turned to two ancient sources for his answer: a sentence form Tacitus and a paragraph by Josephus: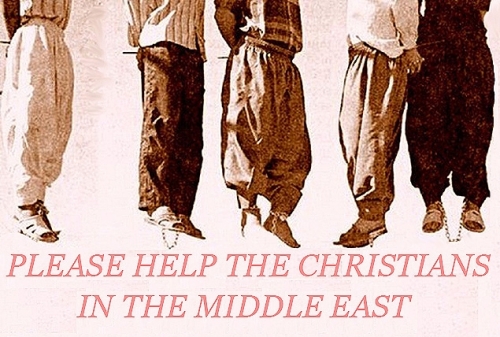 "The paragraph by Josephus has given rise to an immense literature. Every word of the paragraph has been studied and commented on. All the works of Josephus have been cherished by the Christian Church as a sort of preface to the Evangelists... Judaism has been expiating for nearly sixteen centuries, by daily humiliations and incessant persecutions a crime it never committed and which it had not even the power to commit.""
From Amazon: The Misunderstood Jew: The Church and the Scandal of the Jewish Jesus
The attached column appeared on the pages of THE LITERARY DIGEST and was written in response to a press release that was sent to the Associated Press a short while after a document titled the "Humanist Manifesto" was signed by "thirty-four editors, educators and ministers".
With very little column space available, the uncredited journalist did a fine job in summarizing the "creedless creeds" of this new secular philosophy that was born of the machine age. Like so many social movements that came out of the Twenties, Humanism holds that "the religious forms and ideas of our fathers [are] no longer adequate", we are all simply mammals, we answer to no one, nothing is sacred, there is only the here and now and it would be suitable if we all behaved nicely.
For the stat-minded among us who study the religions of New York City, this short magazine article from 1933 will illustrate how the various faiths were represented numerically in New York's Sing Sing Prison:
"One Buddhist and two [Muslims] were received within the gray walls of Sing Sing during the last fiscal year."
"During the same period the doors of the great prison closed behind 855 Catholics, 518 Protestants, 177 Hebrews, twenty Christian Scientists and eight of no religion at all."
Click here to see a 1938 photo essay about life in Sing Sing Prison.
Click here to read more old magazine articles about religion.