Silent Movie History Film Clips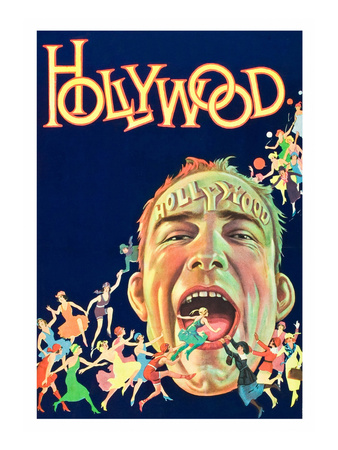 Hollywood
•Hollywood Unknowns: A History of Extras, Bit Players, and Stand-Ins•

In 1923, FDR wrote a screenplay for a silent film; click here to read about it.

"The longest, loudest laugh in movie history exploded in theaters all over the world in 1920. That colossal, eruptive, cumulative bellow of laughter closed a two reel silent comedy called HARD LUCK, starring that master of slapstick and deadpan pantomime, Buster Keaton."
2013 Anno Domini marks the 100th anniversary of the Hollywood film industry. With this in mind it is entirely fitting and proper that we post this thumbnail history that outlines how it all got rolling, as told by the jaded Robert Sherwood, an early film critic who witnessed much of it (although he incorrectly dated the first Hollywood feature film to 1912).
"Hollywood history begins with four men: Jesse Lasky, Sam Goldwyn, Cecil B. DeMille, Dustin Farnum and a silent film called "The Squaw Man"...
"At the age of 63, after 44 years in show business, Cecil B. De Mille is still producing. He can't stop and he probably never will. He is first, last and all the time a showman. The show business is in his blood, and whether he is on a set or taking his leisure at home, his heart and mind are in the theater. He loves to have people around him so that he can play a part, for consciously or unconsciously, he is always acting... C.B.'s father was an actor and playwright, and later a partner of David Belasco. His mother was an actress, and later a very successful play agent."
The article goes into more depth outlining De Mille various triumphs in silent film and his work on The Squaw Man
.

MORE ARTICLES >>> PAGE: *

1

* 2 * 3 * 4 * 5 * 6 * 7 * 8 * 9 * > NEXT