The Frenzy for Rudolph Valentino (Coronet Magazine, 1951)
Even as late as 1951, those eccentric little movie theaters that ran only thirty year-old flicks filled their seats with middle-aged women who still nursed a flame for Rudolph Valentino (1895 – 1926); their beau ideal from the mad Twenties who so many imagined to have been "the perfect lover:
"He gave the tango its greatest lease on life in America; his panther-like grace, exotic features and sturdy physique contributed to the tremors many women experienced when seeing him on the screen. In public appearances, admirers often stripped him of hat, tie, pocket handkerchief, even cuff links. Few figures of modern times have inspired the mass hysteria that swirled about the life, loves, and final curtain call at 31 of Rudolph Valentino..."
He was just as much an icon of the Twenties as the Flappers.
The Monstrous Movies (Vanity Fair Magazine, 1921)
By 1921 the city of Los Angeles began to seriously grow, and the expansion was not simply due to the arrival of performers and extras and all manner of craftsmen that are required to launch a film production - but the city was also bringing in the sorts necessary to support a wealthy urban environment. Every thriving city needs a support system, and Hollywood imported tailors, milliners, chefs, architects and various other tastemakers who in turn attracted realtors, contractors, merchants and restauranteurs.
Thie journalist who penned the attached history pointed out that the films produced in that city were generating wealth in other parts of the nation; a wealth that was manifested not merely in the form of various Hollywood-oriented magazines, but in the construction of lavish and ornate theaters in which the audiences could sit comfortably in large numbers to enjoy the films. Gone were the days when hardware stores were rented in order that people could pay a modest fee to sit on crates and watch a film - the age of the film exhibitor had arrived. Money was being made in Hollywood and everyone was going there; even those who swore that they never would.
Seussue Hayakawa (Photoplay Magazine, 1916)
The attached article is about Sessue Hayakawa (1889 – 1973), the first Asian actor to achieve star status in Hollywood:
"No, Sessue Hayakawa, the world's most noted Japanese photoplay actor, does not dwell in a papier-mache house amid tea-cup scenery. He is working in pictures in Los Angeles, and he lives in a 'regular' bungalow, furnished in mission oak, and dresses very modishly according to American standards."
"Mr. Hayakawa's first picture success was in 'The Typhoon', following which he appeared in 'The Wrath of the Gods', and his latest success is in his role of the Japanese in the Lasky production of 'The Cheat', with Fannie Ward."
An Interview with Colleen Moore (Flapper Magazine, 1922)
By the time this piece first appeared in THE CHICAGO DAILY NEWS (prior to being picked up by the fast crowd at FLAPPER MAGAZINE) Colleen Moore was all of twenty-one years of age with fourteen Hollywood films to her credit. This interview was conducted over lunch by the polished Hollywood reporter Gladys Hall, who no doubt picked up the check; on that day Miss Moore wanted to talk about flappers.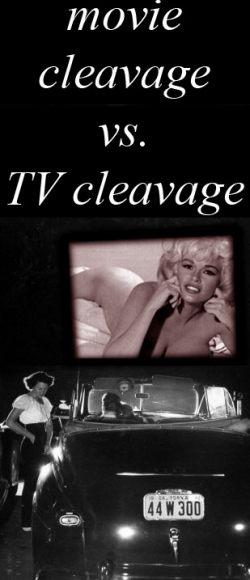 The wise elders of Hollywood were perfectly fine about casting flappers to play in various movies, but they didn't always produce films that were sympathetic to their causes; for example, the editors of FLAPPER MAGAZINE hated this movie.
We recommend this book: The Silent Feminists
FDR: Patriot, Statesman, & Glamorous Scenario Writer... (Coronet Magazine, 1947)
An article by one of the foot soldiers of legendary silent movie producer Adolf Zukor, in which she recalled a time in 1923 when the future president of the United States, Franklin Delano Roosevelt, mailed an unsolicited photoplay (ie. script) to their offices in hopes of securing some measure of Hollywood immortality.
Knowing that FDR had tremendous power in both New York and Washington, Zukor instructed her to let him down gently; twenty years later Roosevelt would chuckle about his ambitions with her at a White House party.
In 1930 Adolf Zukor was listed as one of the most powerful men in Washington...
A New Word for the Dictionary (New York Times, 1914)
In our era it doesn't seem terribly odd that a fresh, exciting and highly popular industry would begin generating new words to fill our dictionaries, but back in 1914 it certainly seemed queer. The attached article introduced the readers of THE NEW YORK TIMES to a new verb contributed by the early film industry: "to Film":
"The verb 'to film' having gained currency, it must be graciously admitted to the language. It will soon be in the 'advanced' dictionaries and it must be recognized. The old idea of protecting the English language from invasion is extinct. To 'film' means to make a picture for a 'movie' show'".
During the past twenty years, Hollywood provided us with a whole slew of terms, such as "dramedy" (a combination between a comedy and a drama) and "romcom" (romantic comedy), "sitcom" (situation comedy) to name only a few.
Click here to read another article about the impact of film on the English language.