"I believe the time will come when the live moving picture machine will be a part and parcel of every up-to-date home. I believe that the day is not far distant when moving picture film will be delivered at the home... and that the written description of the events of the day before will be augmented by the realistic portrayal of the happening..."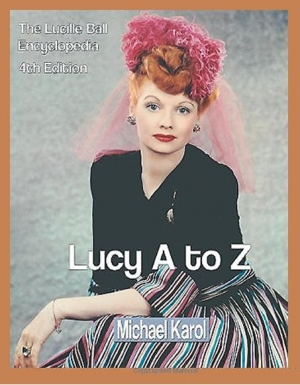 - so saith Siegmund Lubin (1851 – 1923), whose prediction was recorded in the July 28, 1906 issue of VIEWS and FILMS INDEX. Lubin is remembered in our age as one of the inventors who improved upon the existing movie camera and projector; his talents as a soothsayer have been largely ignored. We don't know what else he may have "soothed", but he sure was right about television!
- Which brings us to the matter of the attached article, that went to press some fifteen years after ol' Lubin assumed room temperature, but I'm sure that the writer (Tom Moriarty) would have been doubly surprised if Lubin had figured out that TV would evolve into the sordid affair that it is today. However, this column served as an announcement that television was coming and its home deserves to be in Hollywood, USA:
"Hollywood is the particular Creative Front in the world which has completely mastered the technique of volume-self-projection in all the arts."
Read another article about this Westward expansion...
This is one of the most enjoyable early television articles: an eye-witness account of one the first T.V. broadcasts from the R.C.A. Building in New York City during the November of 1936. The viewing was set up strictly for members of the American press corps and the excitement of this one journalist clearly could not be contained:
"In the semi-darkness we sat in tense silence waiting to see the premiere demonstration of television... Television! What would it be like? I remembered how miraculous the first radios seemed...Suddenly, there in the lid of the wonder machine appeared the small but clear image of Betty Goodwin, television announcer, sent out on the air from the Empire State Building dome. Over intervening skyscrapers it had found its way, penetrating the thick walls of the RCA Building...Miss Goodwin introduced David Sarnoff, president of RCA and from the 7.5 by 10 inch screen he bowed and smiled..."
This 1939 article was written by a wise old sage who probably hadn't spent much time with a "television set" but recognized fully the tremor that it was likely to cause in the world of pop-culture:
"Of all the brats, legitimate and otherwise, sired of the entertainment business, the youngest, television, looks as if it would be the hardest to raise and to housebreak..."
Click here to read about the early Christian broadcasts of televangelist Oral Roberts...