After the awful strain and sacrifice of the Second World War the Russian people gleefully anticipated some rest and relaxation - they didn't get it and they weren't very happy about it.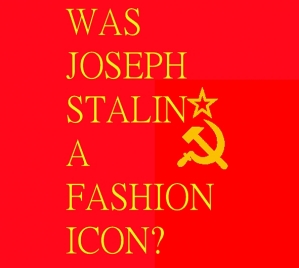 "The standard of living in Russia has never been very high, but even despite his natural stoicism, the average citizen feels he has a good reason to be disgruntled with his life... Like any other totalitarian state, the Soviet state has done its best to paint a larger than life-size picture of its citizens. It likes to describe them as steel-hard heroes with an inflexible will, living for nothing but the great ideal of a Communist future, laughing at difficulties, gaily grasping with hard ship - a continent of Douglas Fairbankses. This is just a bit too good to be true, and the last one to be taken in by it is the average Russian."
This Cold War article about the American Communist Party (CPUSA), penned in 1950 by F.B.I. Director J. Edgar Hoover (1895 – 1972) was published for two reasons:
• To alert the readers that such subversive groups exist and that they are operated by their fellow Americans who take orders from Joseph Stalin -
• and that the F.B.I. is on the job and has thoroughly infiltrated their ranks and watches them very closely.
This piece is a good read for all of you out there who enjoy the "cloak and dagger" type of story line; I was surprised to learn that this group had so many secrets to hide, seeing that their public relations check-list alone must have been sizable enough to occupy all their waking time.
Click here to read about the man who spied on the the American Communist Party.
Click here if you would like to read what the CPUSA was up to during the Great Depression.
•••Watch This Animated Piece of Soviet Propaganda from the Fifties•••
During the opening week of October, 1949 President Harry Truman announced that the Soviet Union had exploded its own nuclear weapon. Americans were deeply shocked and wondered aloud as to what this would mean - Would the peacetime draft call be doubled?
"...Russia had caught the U.S. flatfooted. For the first time in history every American looked straight down the gun barrel of [a] foreign attack."
Click here to read another article on this topic.
With nuclear bombs must come a nuclear strategy:
click here to read about that...