This article will recreate for the students of the Cold War a gross taste in their mouths; a sour, putrid sensation that must have been widespread among all the peace loving people of the world.
American journalist Cecil Brown (1907 - 1987) did a fine job in presenting all the various bad choices that were on the table in 1948, when the leaders of the freer nations, still smarting form W.W. II, found that Stalin and Co. were reneging on their obligations under the 1945 Potsdam Treaty (among other agreements) and actively attempting to sabotage the economic recovery in Western Europe.
The article is illustrated with five black and white photos and answers thirty-four questions as to whether or not a war with the Soviet Union can be avoided.
At the time this article appeared on the newsstands Berlin was undergoing it's third month of deprivations as a result of a Soviet blockade (you can read about the Berlin Blockade here).
"Two continents apart, the Yalu and the Rhine wind down to the sea. But in the continuing struggle of freedom against Communism, they share the common roll of destiny."
"Of the two rivers, perhaps the Yalu is of more immediate concern, for behind its 500 miles of coursing waters stand the bulk of the Red forces under Red China chief Mao Tse-tung... Few people had heard of the Yalu until the Korean War began. But it gained world-wide prominence in November, 1950, when 200,000 Chinese Reds came pouring across its bridges to aid the North Koreans as they retreated before UN troops..."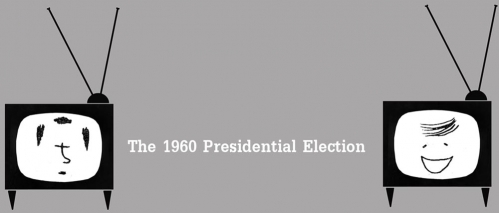 This article goes into greater length to confirm what U.S. diplomat George F. Kennan (1904 – 2005) observed in his famous 1947 article "Sources of Soviet Conduct" (FOREIGN AFFAIRS, July 1947) - that the Russian people were physically and spiritually exhausted. After the terrible strain and sacrifice of the Second World War they were gleefully anticipating some much needed rest; they didn't get it and they weren't very happy about it.
"The standard of living in Russia has never been very high, but even despite his natural stoicism, the average citizen feels he has a good reason to be disgruntled with his life... Like any other totalitarian state, the Soviet state has done its best to paint a larger than life-size picture of its citizens. It likes to describe them as steel-hard heroes with an inflexible will, living for nothing but the great ideal of a Communist future, laughing at difficulties, gaily grasping with hard ship - a continent of Douglas Fairbankses. This is just a bit too good to be true, and the last one to be taken in by it is the average Russian."
This Cold War article about the American Communist Party (CPUSA), penned in 1950 by F.B.I. Director J. Edgar Hoover (1895 – 1972) was published for two reasons:
• To alert the readers that such subversive groups exist and that they are operated by their fellow Americans who take orders from Joseph Stalin -
• and that the F.B.I. is on the job and has thoroughly infiltrated their ranks and watches them very closely.
This piece is a good read for all of you out there who enjoy the "cloak and dagger" type of story line; I was surprised to learn that this group had so many secrets to hide, seeing that their public relations check-list alone must have been sizable enough to occupy all their waking time.
Click here to read about the man who spied on the the American Communist Party.
Click here if you would like to read what the CPUSA was up to during the Great Depression.
•••Watch This Animated Piece of Soviet Propaganda from the Fifties•••
During the opening week of October, 1949 President Harry Truman announced that the Soviet Union had exploded its own nuclear weapon. Americans were deeply shocked and wondered aloud as to what this would mean - Would the peacetime draft call be doubled?
"...Russia had caught the U.S. flatfooted. For the first time in history every American looked straight down the gun barrel of [a] foreign attack."
Click here to read another article on this topic.
With nuclear bombs must come a nuclear strategy:
click here to read about that...