Post-War Berlin: Cold War Spy Capital (See Magazine, 1948)
Illustrated with black and white images of creepy spies (and their firing squads), this article tells the story of what an international spy hub the occupied city of Berlin was in 1948: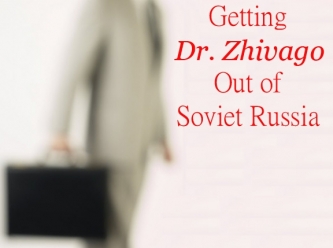 "ESPIONAGE is big business in Berlin and has it's painstaking, pecuniary bureaucracy. It is practiced by small fry (who is willing to procure for you anything from the latest deployment plan of the Red Army to a lock of Hitler's hair) and by big-time operators who deal nonchalantly and lucratively in international secrets."
Additional articles about the daily hardships in
post-war Germany can be read by clicking here.
The Early CIA (Coronet Magazine, 1951)
"The CIA is a young and relatively untested child in the strange world of intelligence. The enemy dourly accuses it of 'Black Warfare.' But there is definite proof of its success. Radio Moscow never misses a chance to scream shrilly of 'the extended spy network of the Wall Street mercenaries.'"
"The CIA formula avoids the fog of rumor that fills any world capital, and goes straight to the hard facts of the enemy's economy, production, transportation, raw materials and manpower. A modern war must be organized, much of it in the open, long in advance. Guns must be manufactured; munitions, food, and raw materials stockpiled; railways and roads expanded and soldiers trained. The allocation of scarce Soviet-controlled steel is far more important than the minutes of the Politburo."
In 1958, Fidel Castro wrote an article for an American magazine in which he thoroughly lied about his intentions; click here to read it.
Highlights of Soviet Espionage: 1949 - 1953 (People Today, 1953)
Well-illustrated, pithy and informative, this article will get you up to speed on some of the espionage triumphs of the Soviet GRU (the military intelligence arm of the former "worker's paradise"). The article refers to where their agents trained before their American and Canadian deployments, what they were taught, and how big the GRU was. Of even greater interest were the parts of the article that referred to their "Atomic spies" and the variety of traitors and turncoats they were able to attract.
A Spy Within the CPUSA (Pathfinder Magazine, 1949)
These seven paragraphs from THE PATHFINDER magazine served to introduce their readers to Herbert Philbrick (1915 - 1993) and his efforts to expose the subversive elements within the Communist Party U.S.A..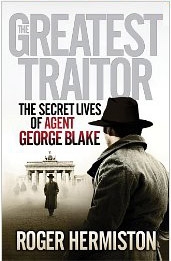 For nine years Philbrick labored as an F.B.I. mole deep within the Cambridge Youth Council, the Young Communist League and the CPUSA until he made good his resignation by serving as a surprise government witness at a conspiracy trial in which numerous high profile American Reds were indicted (among them William Z. Foster, Eugene Dennis, Robert George Thompson, Gus Hall, Henry Winston, and ex-New York councilmember Benjamin Davis).
Comrade No. 1 (Pathfinder Magazine, 1947)
Fingered as the premier Soviet agent working in the United States by a knowing source, Louis Budenz (1891 – 1972) - former editor of THE DAILY WORKER and PEOPLE'S WORLD, Gerhart Eisler
(1897 – 1968) was arrested in October of 1947 for espionage.
Standing before the House Committee on Un-American Activities, he refused to take the oath, preferring instead to read a prepared statement. "Refusing to hear that statement, the committee asked the Justice Department to charge Eisler" with numerous additional charges. As if his defiance was not enough to darken his future, Eisler's guilt became even more evident by the testimony of Ruth Fischer and Wiliam Nowell; Nowell was an African-American communist and Moscow-trained labor agitator and Fischer, a reformed communist, was Eisler's sister.
In 1949, having lost his final appeal, Eisler evaded his date with the hangman and made his way to East Germany where he received a hero's welcome.