Many of the back-handed dealings that would be addressed in John Steinbeck's 1939 novel, "The Grapes of Wrath" are illustrated in the attached photo-essay titled, "Slavery in America".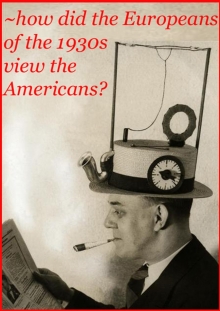 The magazine article attached herein recorded the roller-coaster ride that was experienced by all those on Capitol Hill who opposed or supported the Black-Connery Wages and Hours Bill. This piece of legislation was "a keystone in the New Deal's social and economic philosophy of 'balanced abundance'". The Bill was co-authored by Senator Hugo Black of Alabama and Representative William P. Connery of Massachusetts and it was intended to provided for a 40-cents-per/hour minimum wage, a maximum workweek of 40-hours, and a minimum working age of 16 (with a few notable exceptions).
It went into effect on October 24, 1938.
This is an interesting article that assesses the financial abilities of each of the 48 states in 1935 in an effort to illustrate that the ten "richest" states, as a result of their minority status on Capitol Hill, were in no position to cry out about majority tyranny when the insolvent 38 states rigged a deliberately unfair tax code that would see to it that they alone would pay the nation's bills.
"The 'rich' people may howl and growl and moan at having to foot the bills for everything, but there's no remedy for it... The reason is this: our parade of poor states totals 38, while the rich states number only ten. The figures show that these rich states, which have only one-third the population, have to pay two-thirds of the taxes. The 10 richest states have only 20 Senators in the Senate, while the 38 poor states have 76. The rich are decidedly in the minority and there is no way for them to change the set-up."
All the editorial writers quoted in this 1933 article agreed that FDR was the first U.S. President to ever have faced a genuine economic calamity as that which was created by the Great Depression:
"Look at the picture flung into the face of Franklin Roosevelt:"
"Ships are tied up in harbors and their hulls are rotting; freight trains are idle; passenger trains are empty; 11,000,000 people are without work; business is at a standstill; the treasury building is bursting with gold, yet Congress wrestles with a deficit mounting into the billions, the result of wild and extravagant spending; granaries are overflowing with wheat and corn; cotton is a drag on the market, food crops are gigantic and unsalable, yet millions beg for food; mines are shut down; oil industries are engaged in cutthroat competition; farmers are desperate, taking the law into their own hands to prevent foreclosures; factories are idle; industry is paralyzed; 200,000 to 300,000 beardless boys are drifting aimlessly along the highways; an active smokestack is a curiosity."
Click here to read about the manner in which the Hoover administration addressed the Great Depression.
"Washington Society, long shackled, kicked the lid off last week, swung into the most dazzling season it has had since the Depression spawned bread lines, and knocked the wealthy back on their heels."
"Money is spinning again; hostesses are plotting major campaigns; diamonds and pearls are coming out for renewed display; caviar and terrapin reign supreme once more..."
This article reported on a phenomenon that is common in our own day as well as the era of the Great Depression. It exists in any locale that fosters a lousy environment for business - for when the entrepreneurial classes loose their daring for investing in commercial ventures and when bankers refuse to loan money for fear that they will never be paid back it leads to the creation of what is called "dormant capital" - money that should be working, but isn't.
"There is now piled up in banks some $46,000,000,000. As opposed to $39,000,000,000 at the low point of 1933, and the idle capital is on the increase. World trade has virtually broken down."