Published four months before Germany's attack on Poland, this article outlines Hermann Goering's (1893 – 1946) efforts to build the Luftwaffe from scratch, the creation of various flight schools, the Luftwaffe collaboration with the Hitler Youth organization, and his aspirations to out-class the air forces of the United States and Britain.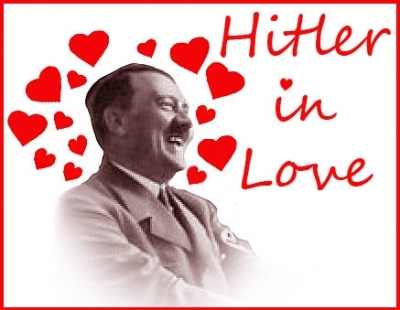 "It has taken Field Marshall Hermann Wilhelm Goering a little over six years to build the German Air Armada, one of the world's most formidable offensive forces, out of a magnificent bluff."
By the time this magazine profile of Field Marshall Goering went to print, he had already made his entry on the world stage as the master-mind behind the 1937 bombing of the Basque city of Guernica during the Spanish Civil War (an event that was not mentioned at all in this article).
•• Watch a Ten Minute Clip from a Documentary About Herman Goering ••
Appearing on the pages of a 1943 CLICK MAGAZINE was this article by Austrian journalist Alfred Tyrnauer, who was no stranger to Nazi terror. The journalist explained quite clearly for his American readers who exactly Hermann Goering was, his shameless looting in all Nazi-occupied zones and the goings-on within "Goering Works", the German re-armament trust.
"Master crook, blackmailer and general villain Reichsmarshal Hermann Wilhelm Goering, second most potent Nazi, 'owns' the world's largest industrial empire by right of possession. Gross Goering has stopped at nothing, not even murder, to enrich himself and insure his future comfort, whether the Nazi regime stands or falls."
• In 2011 it was discovered that Goering's brother Albert had had saved the lives of hundreds of Jews•
Having been encouraged by Goebels to show more than a little excitement about meeting Adolf Hitler, the German screen actress Renate Müller (1906 - 1937) recalled that during their time alone, the Führer slandered Reichsmarschall Hermann Goering for his gluttonous appearance...
The entire story is told in a longer article about Hitler's wish for a wife.
Here is a W.W. II gag cartoon by the Czech chuckle-meister himself, "W. Trier" (probably a pseudonym) that was smuggled out of his occupied homeland to Britain where it was published in "Jesters in Earnest" (1944). The cartoonist truly succeeded in satirizing Goering's love of costume and his precious self-image. However glorious the drawings may be, they fail to impart to the viewers just how enamored the Reichsmarschall was with perfume (and he was)
"'Uncle' Hermann to the masses, 'Our' Hermann to the army and big business, Col. Gen. Hermann Wilhelm Goering (1893 – 1946) last week became economic dictator and virtual Vice-Chancellor of the Third Reich."
"Adolf Hitler dropped into his brawny, outstretched arms full power to carry out the gigantic plan which aims at making the Nazi State economically self-sufficient [in four years]."
A remarkable 1948 photo essay from the pages of the defunct weekly SEE MAGAZINE illustrating the bullet-proof, 2-door, 4 passenger, Mercedes convertible roadster that was previously owned by Nazi Field Marshal Hermann Göering (1893 – 1946). The car was purchased by the Danish industrialist Svend Vestergaard:
"Vestergaard purchased the 8-cylinder, 240 h.p., under-slung speedster from British occupation authorities...The car was especially built according to the ostentatious Number 2 Nazi's exacting specifications, the German-made product of Stuttgart's famed Daimler-Benz Aktiengesellschaft is 11 feet long, weighs three truck-like tons,[and] has six forward speeds."
Click here to read about the dating history of Adolf Hitler.
•Watch this1953 Newsreel Footage About Hermann Göering's Mercedes•