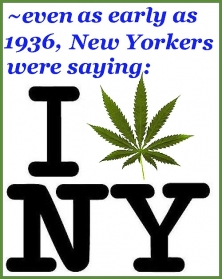 From the same country that gave us Benny Hill came this remarkable invention that improved men's lives immeasurably.
Up all hours and badly in need of sleep, the pointy headed historians at this website have examined all other possibilities and - leaving no stone un-turned, mind you - have unanimously voted in favor of dubbing this the weirdest invention of 1912...
As wonderful as a personal flamethrower may sound, we suggest that nothing can replace those good ol' fashioned Fatherís Day ties - so keep'em coming, kids.
One of the weirdest inventions found in the annals of Italian military history was reserved for sheep. The funny pictures attached herein were snapped during the Italian adventures in Ethiopia, when sheep parachuting from the sky was not thought of as anything unusual and the story goes that the far-flung Italian infantry simply could not bare to have the standard pre-packaged processed food that most armies have to suffer and so an accommodating military air-dropped do-it-tour-self Ossobuco kits.
If you, too, have noticed that the seven seas seem to be lacking in dim-witted fish -you might find your answer as to why on the attached file...
Read some magazine articles about one of the great failed inventions of the Twentieth Century: the Soviet Union.
When we first gazed upon this Scientific American cover drawing dating to 1924, we finally understood how difficult it was to identify talented singers in the pre-"American Idol" U.S..
Click here to see how weird the first car radios looked.