During the pre-dawn hours of November 7, 1918 the German peace delegation crossed through to the American sector at a battle-scared Argonne village named Cunel. A former private in the U.S. Fifth Infantry Division, Amico J. Barone, recalled that night and wrote this essay in 1938.
Attached herein are the terms of the 1918 Armistice as they appeared in the official newspaper of the American Expeditionary Forces: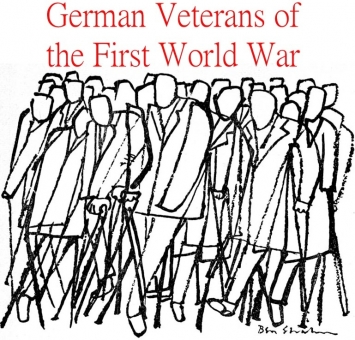 "The complete official translated text of the Armistice conditions to which the German plenipotentiaries set their signature is herewith reproduced:
1.) Cessations of operations by land and in air six hours after the signature of armistice.
II.)Immediate evacuation of the invaded countries...
etc, etc, etc...
A good nine-panel cartoon that appeared in an American veterans magazine on the first anniversary of the Armistice.
What is especially amusing is the satirical depiction of German soldiers in the final frame, which fully supports the thesis of Joseph E. Persico's book, Eleventh Month, Eleventh Day, Eleventh Hour
that the American Army was on the attack all the way up to the bitter end.