A 1915 colour photograph of a French infantry captain in full regalia.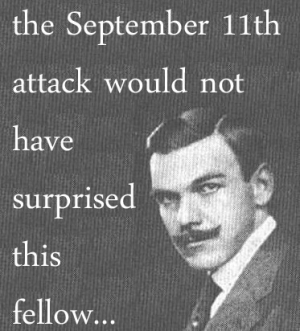 A hand tinted colour photograph depicting a French biplane in pursuit of a German Taube.
This will give the viewer a good understanding of what the trenches looked like in the autumn of 1914, before the adjoining communication lines were dug and the years of rain and artillery would begin to create that landscape so famously depicted by the photographers, painters and writers of the First World War. In the distance beyond the haystack, the opposing German trenches can be seen.
*Turn Down the Volume and Watch this Remarkable Color Clip of the Ground War*
Attached herein are two color photographs of the French bi-planes that served as reconnaissance aircraft during the First Battle of the Marne.
Two color photographs from 1914 depicting French World War I aircraft said to have played a part during the First Battle of the Marne. During the opening months of the war, aircraft was used entirely for the purpose of observation and were unarmed.
*Enjoy These Colorized Film Clips from the Earliest Days of W.W. I*
Two hand-tinted colour photographs from the opening weeks of the war which depict the hard-pressed, blue clad Belgian infantry.