Serving as the Manila bureau chief for United Press when the Japanese invaded the Philippines in early January of 1942, Frank Hewlett (1913 - 1983) was eyewitness to much of the savagery that made up the campaign.
"[The Japanese] were tricky. One of their tactics was to shoot off firecrackers, beat drums and yell loudly when attacking, to give the impression that they were an immense force."
Hewlett endeared himself to the GI's during his time there; he was the wordsmith who summed-up their lot in his famous poem, The Battling Bastards of Bataan:
We're the Battling Bastards of Bataan,
No Mama, No Papa, No Uncle Sam,
No aunts, no uncles, no cousins, no nieces,
No pills, no planes, no artillery pieces,
And nobody gives a damn!
How right he was: throughout the course of the entire siege, the Pentagon wasn't planning their relief - they were planning the invasion of North Africa. Hewlett was the last reporter to leave Corregidor before it fell.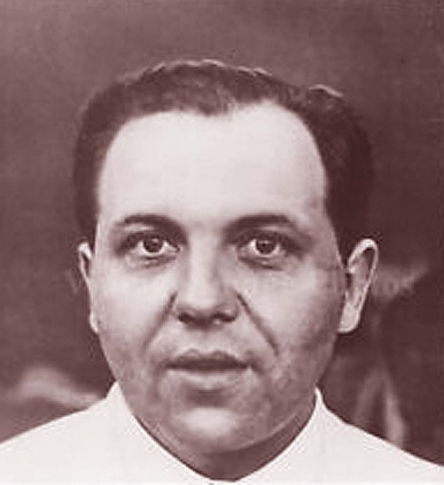 Frank Hewlett of United Press
- from Amazon: