The column posted on the right first appeared in 1912 and it might make more of us question the popular concept as to whether global warming is a man-made phenomenon rather than seemingly random temperature changes that take place from time to time on the earth's surface.
Printed during a time when the flatulent cow population was far lower, and the number of smoke-belching factories nowhere near the high count that can be numbered in our own time, this article reported that:
"The icebergs of the Southern Ocean, according to the Monthly Meteorological Chart of the Indian Ocean, published by the British Meteorological Office, attain dimensions far exceeding those of similar formations in the Northern hemisphere, and also greater in number. As many as 4,500 different bergs have been counted in a run of two thousand miles..."
THE THEORY WAS BORN IN 1953: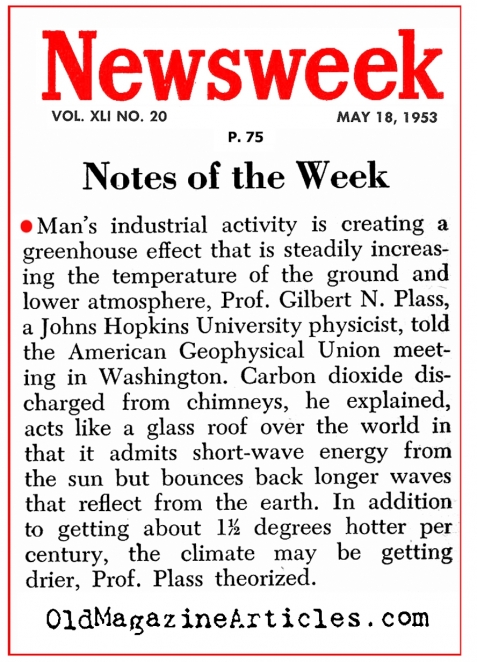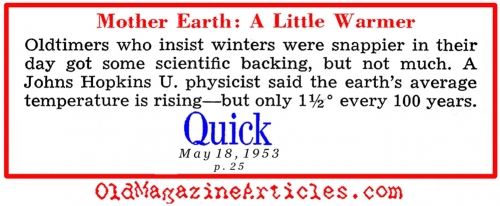 From Amazon: