In this 1964 article, the cherished Gospel singer Mahalia Jackson (1911 – 1972) explained for the reader the relationship she had with the Almighty and further remarked that this relationship was the exact one God required from Christians:
"- you have to have a made-up mind. You don't straddle the fence serving God; we must put our all on the alter and let God abide."
In this study concerning the religions of the United States during the mid-to-late period of the Second World War, it was revealed that there were a total of 256 religious bodies in the country; of this 13 reported a membership numbering in excess of one million followers. All-in, there were 72,492,669 who were members of one faith or another:
Catholics:................................... 23,419,791
Methodists:............................... 8,046,129
Baptists:..................................... 5,667,926
All the Protestant denominations added up to 41,943,104. The Jewish congregations clocked-in at 4,641,184.
Frederic W. Farrar (1831 - 1903), Dean of Canterbury Cathedral during the last eight years of the Victorian era saw fit to examine God's silence and seeming indifference while humanity struggles:
"Look at all the myriads of mankind who have lived only as the beast live, and have died as the fool dies".
"God makes no ado. He does not defend Himself. He suffers men to blaspheme. His enemies make a murmuring but he refrains. And much of what is said is awfully true - for those who utter it. To men, to nations, God is silent; there is no God. Their ears are closed so that they cannot hear. They who love the darkness have it. To those who will not listen, God does not speak."
Throughout the course of her life Lillian Roth (1910 - 1980) had lived the high life as well as the low, and during one of the darker moments she sat pining in the depths of her anguish crying out to God - even though she didn't believe He existed - a well-wisher approached her with a unique line of reasoning that was so pure in its simplicity it immediately lead her to realize that God does indeed exist:
"Lillian, you think of God. Why? Because God exists. If He did not exist, you could not have thought of Him - you cannot imagine anything completely non-existent."
The Christian concept of death is contained in this article by the ancient Greek author Athanasius (296 - 373).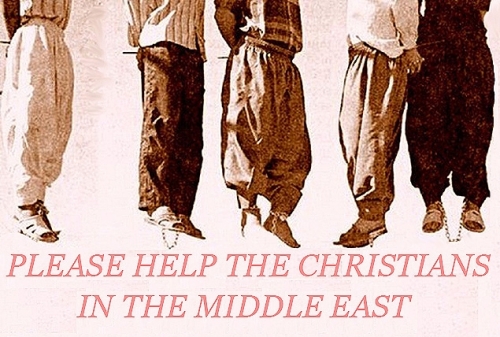 "All those who believe in Christ tread death underfoot as nothing and prefer to die rather than to deny their faith in Christ, knowing full well that when they die, they do not perish, but live indeed, and become incorruptible through the the resurrection. Death has become like a tyrant who has become completely conquered by the legitimate monarch and bound hand and foot so that the passers-by jeer at him."