The author of this article, Gilbert Coleridge, has written an honest character study of Oscar Wilde (1854 - 1900) in hopes to better understand the man in the context of his time. One of the interesting hypothetical questions he poses asks how would Oscar Wilde (a man who lived only for pleasure) have got on during the highly rationed home front of 1914-1918 war?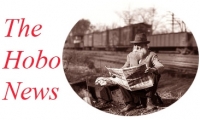 "He was an arresting figure in person, of commanding height, with a clean-shaved oval face. The latter was marred by a weak mouth, from which poured, with fascinating languor sometimes, torrents of paradox, quaint wit, perverse and startling epigrams, all spoken in a tone which left the listener wondering whether the speaker was really in earnest, or only talking for effect."
Another article about Oscar Wilde can be read here.
"The artist-editor-author-publisher of TOPOLSKI'S CHRONICLE, the London fortnightly, recently visited America. These are his drawings and comments on an American-Greek-god-sex-hero phenomenon":
"But, however mystically chosen, why Elvis Presley? Because, I think, he possess very happily the godlike value of all-embracing popularity: he is vulgar, yet stylish in the 'zoot' manner - thus he appeals to both the sophisticated and the simple. And his manhood is above suspicion..."

No matter how difficult the truth may seem, it cannot be ignored that between the years 1950 and 1966, criminals residing in the city of Los Angeles felt extremely ill-at-ease and entirely unsafe. This was due, in no small part, to the fact that the police chief of that city was a fellow by the name of William "Big Bill" Parker (1905 – 1966), a tireless officer who would not suffer hucksters, mobsters, thugs and dope heads with anywhere near the same level of patience enjoyed by today's senior officers of the LAPD.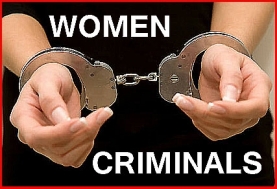 The count has been lost in the mists of time as to whether he frustrated more Mafiosi than civil libertarians or whether it was the other way around, but this six page article makes mention of the numerous controversial methods that the Chief deployed in his efforts to "protect and serve".
Click here to read a news piece about a Hollywood blackmail scam that Micky Cohen had going in 1949.
The article attached herein is oddly titled The Dictator and his Woman; a more apt title would have been "The Woman and her Dictator"
"From the start, the relationship between Peron and Evita was a curious and contradictory liason. It is true that she was still a struggling actress when Peron met her, but she had achieved a considerable reputation for spreading her favors around with a sharp eye to the future,"
Read about Fascist Argentina...
Dale Carnegie (1888 - 1955) was a phenomenon unique to American shores; he was a publishing marvel whose book How To Win Friends and Influence People has sold over fifty million copies since it's first appearance in 1937. Similar to his contemporary Napoleon Hill
(1883 - 1970), Carnegie was one the preeminent self-help authors of the last century who recognized that success can be found within all of us if we simply know how to harness those elements properly. He had a strong belief that the powers of self-determination can be mastered in one's ability to communicate clearly, and his followers are legion.
This article coincided with the printing of his second book, How to Stop Worrying and Start Living (1948), and explains the author's philosophy -
"... be a good listener, talk in terms of the other man's interests, and make the other person feel important."