A clever observer of the passing scene typed these words about the social revolution that he had been witnessing for the past six years:
" In those dark ages before the war women's fashions changed from year to year, but generally speaking at the dress-makers word of command...The first short skirt sounded the knell of his dictatorship, and since then womanhood has never looked back...I say again that [today's fashion] is a phenomenon which the social historian appears to be passing over."
Click here to read about the fashion coup of 1922.
Periodically we run across articles on this subject and it makes us sit up and recognize that this must have been a constant fear for numerous women (and fashion journalists) during the Twenties. Each article centers on a widespread belief that the Deep State behind the fashion industry had plans afoot to force women back into long skirts and corsets and that women would not be allowed any say in the matter.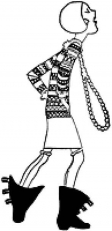 Click here to read a similar article and here to read our other article on the subject.
The attached article is by an unidentified, pointy-headed male, and regardless of the fact that it was written over 100 years ago, many of his reflections regarding fashion and those who are enslaved by it are still relevant in our own time. It all started for this fellow when he felt the urge to understand why such a broad variety of New York women should take to wearing black for each and every occasion and so he polished-up the ol' cranium, rolled up his sleeves and began to think hard about the nature of fashion. He concluded that the lot of the female fashion victim
"is not the ordinary story of women's victimization, her subjection in a man-made world. She, after all, accepts of herself this silent "decree of fashion" and rushes to it. It is woman-made, this particular enslavement
The post-war publicity machine of French fashion designer Paul Poiret was in fine form when he saw to it that his minions invited the Paris-based correspondent from American VOGUE to his house for a grand fete, seated her comfortably, drink in hand, right on the fifty-yard line in order that she might be better able to report to her handlers back in New York that "Paris was back".
The correspondent who was not invited was the fashion journalist from FLAPPER MAGAZINE; American flappers did not approve of Poiret one bit. Click here to read what they thought of him.
By the time these images in American VOGUE hit the streets, the fashion house of Paul Poiret (1879 - 1944) was very much on the decline. Following the close of the First World War the designer was never able to regain his pre-1914 status. With the restlessness of the Twenties came the demand for a new mood in fashion and Coco Channel (1883 – 1971) became the new champion of Paris Fashion. Poiret closed his doors ten years after these photos were printed.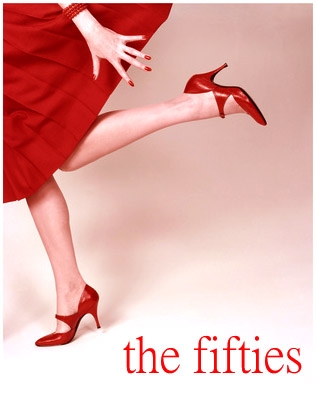 Marguerite O'Kane, a genuine enthusiast of the Arts and Crafts Movement, enjoyed the unique distinction of writing the first review for American VOGUE covering the work of Mariano Fortuny (Mariano Fortuny y Madrazo: 1871 - 1949). Although celebrated in Europe since making his first gown in 1906, the Knossos Scarf, a long sheer silk rectangle inspired by the costumes of ancient Crete, he was unknown to most fashion-minded Americans until this article appeared during the closing weeks of 1912.
Iconic fashion designer Yves Saint Laurent began his meteoric career as a very young man; click here to read about him.