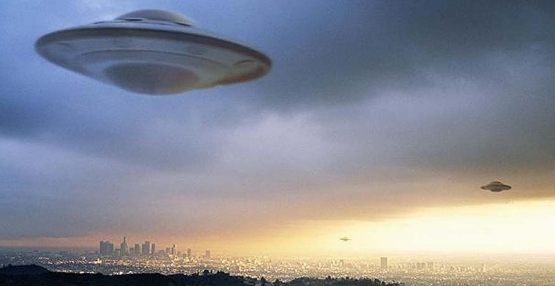 In the midst of the Korean War, two American squadrons of B-29 bombers spotted UFOs flying high above the towns of Suchon and Wonson. Attached are excerpts from two newspaper editorials on the subject.
This is a report on the UFO and extraterrestrial experiences recalled by numerous men and women who attended the Second Annual Spacecraft Convention at the Giant Rock Airport near Palm Springs, California in 1955.
Flying comfortably above Aberdeen, South Dakota, the passengers of a Northwest airliner got an eyeful for almost a full hour.