A brief notice from a Hollywood fan magazine announcing that Vivien Leigh (1913 – 1967), an actress largely unknown to U.S. audiences, had been cast to play the roll of 'Scarlet'. The column outlines her genetic background, her previous marriage to Leigh Holman, and her thoughts concerning the upcoming roll.
"Will she succeed as 'Scarlet'? That, of course, remains to be seen. Meanwhile, wouldn't it be sporting to withhold judgment until Gone with the Wind is finished?"
This site has many other articles about Gone With The Wind.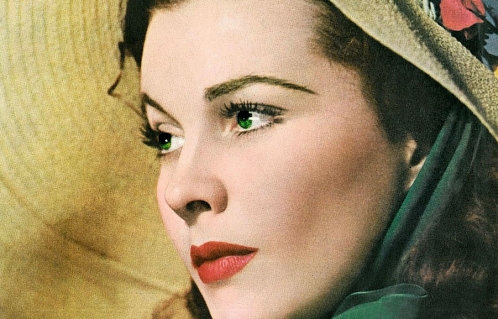 - from Amazon: