This writer, Banjamin B. Hampton (1875 - 1932), having heard so much hokum about Hollywood, decided to write an article about all he knew about the place - he was a film director and a producer, so he knew plenty. He was especially irked by the number of young women who arrived at the dream factory each month only to be bamboozled and find themselves on the street before too long.
"And whatever you do, do not go to Los Angeles alone and with slender financial resources, hoping that fortune will smile on you. Many girls make this error and often the results are tragic...Bring your mother to Los Angeles with you.. Mother's watchfulness and friendship and advice are an invaluable asset to the girl in the movies... A large proportion of the actresses who are winning success today are the ones who live with mother and follow mother's advice."
EXCEPT for the mother in the story told below: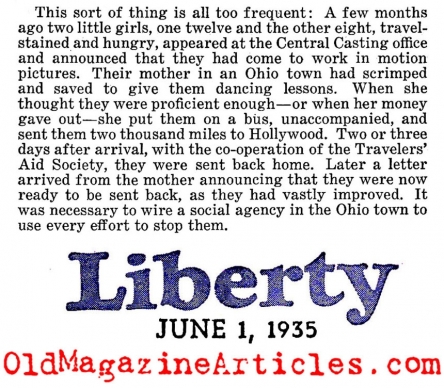 Click here to read a similar article.