Writer Margaret Halsey (1910 - 1997) was a patriotic lass who did her bit for Uncle Sam by managing a soldier's canteen in New York City during the Second World War. There were thousands of canteens throughout America during the war, they were places where Allied soldiers, sailors airmen and Marines could enjoy a free meal, hear music and have a dance or two with the local girls. Similar to most other canteens in the country, her doors were open to all servicemen regardless of color, and as a result, the same policy had to be followed by the local girls who came to dance: they, too, could not discriminate.
Halsey pointed out that as a middle-aged woman, she was largely invisible to all these assorted young people - this gave her the ability to flit about and observe the passing events within the canteen. She was relieved and gratified to see that all the girls adhered to the color-blind dance rule and quite often could be seen gleefully foxtrotting with both White and Black servicemen - appreciating the company of each with equal abandon. Halsey concluded her reminiscence on an optimistic note: she recognized that one day America would address the need for racial integration, but from all she had witnessed at the canteen, it wouldn't be too difficult a task.
Her book is available from Amazon: Color Blind: A White Woman Looks at the Negro
Read this article about the Southerner who had a racial epiphany...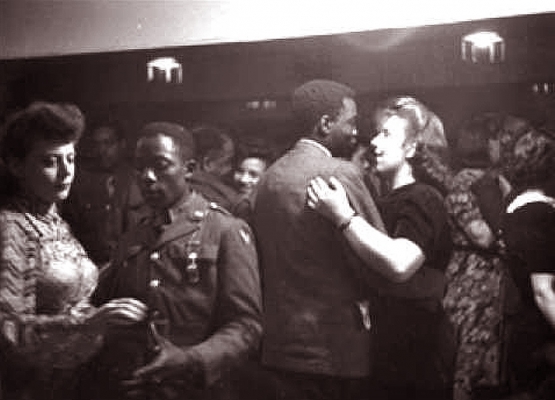 Click here to read a history of African-Americans between the years 1619 through 1939.