For reasons unknown to us, adjectives such as "sneaky, "underhanded" and "dirty" usually appear in sentences that demean the subject at hand - but in this wartime article about the U.S. Marine Corps they're all intended as compliments.
This is a six page photo-essay that is comprised of seventeen images (two in color) of the Marines in training, all are identified as the "dirtiest" and "cockiest" fighters in the nation's arsenal.
1943 was truly the year that proved to have been the turning point in the war, click here to read about it...
Click here to read another article about the Marines.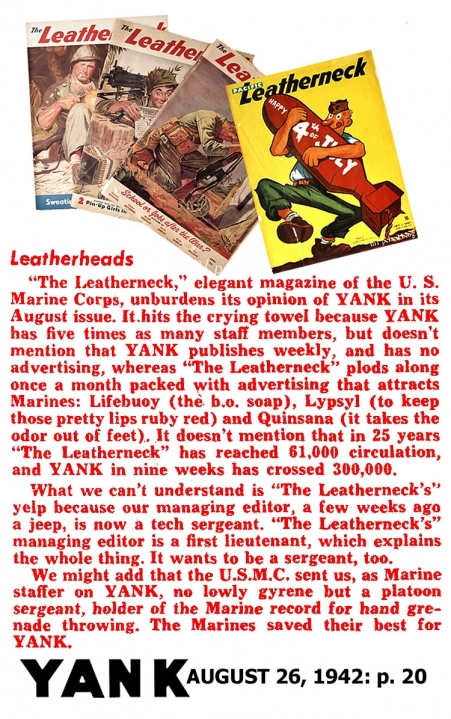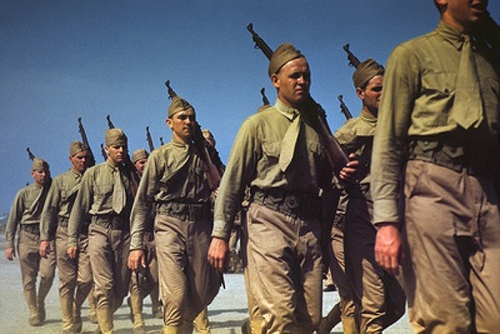 Articles about the W.W. I Marines can be read HERE...