The American Francis Grulick wrote this moving account of her days as a Y.M.C.A. volunteer canteen worker twelve years after the war.
Grulick had vivid and colorful memories of her days in the forward positions bringing some measure of comfort to the men of the U.S. Army First Division, to whom she was devoted. She was with them at Gondrecourt, Bonnvillers, Boucq, Cantigny and Soissons. She filled their canteens, served them lemonade, poured their coffee, cooked their meals and also saw to it that cigarettes were plentiful. By the time the First Division arrived in Coblenz for occupation duty, she recognized that the unit was composed almost entirely of replacements and that she was the only witness to the First Divisions earliest days in France.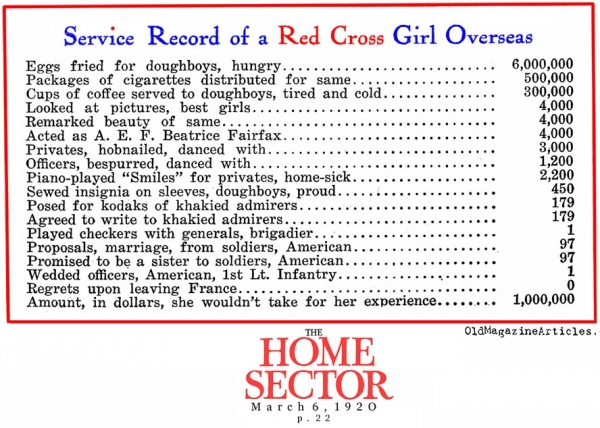 Read about the Women Marines of W.W. II HERE.