The Bookman summed-up Father Duffy's W.W. I memoir as "a book which carries A.E.F. readers back to lousy, old French barns, to chilly, soupy Argonne mud and, at last, to a wintry Rhineland...".
Father Francis P. Duffy (1874 - 1932) was the well-loved chaplain for the illustrious, old New York infantry regiment known as the Fighting 69th. He saw a good deal of the war, and too often found himself having to bury the young men he had christened just nineteen years earlier.
Next time you should find yourself walking near Times Square in New York City, you will see a statue erected in his memory, situated behind a statue of the popular songster who composed Over There, George M. Cohan (1878 - 1942). The memorials will be found at Broadway and 7th Avenue (between 46th & 47th streets). Both men knew the neighborhood well---to Cohan, it was known as the "Theater District" while Duffy knew it as "Hell's Kitchen", and it was his parish.
You can can read more about Father Duffy's war here...
Click here to read articles about W.W. I poetry.
1929 was the year many of the finest W.W. I books were published...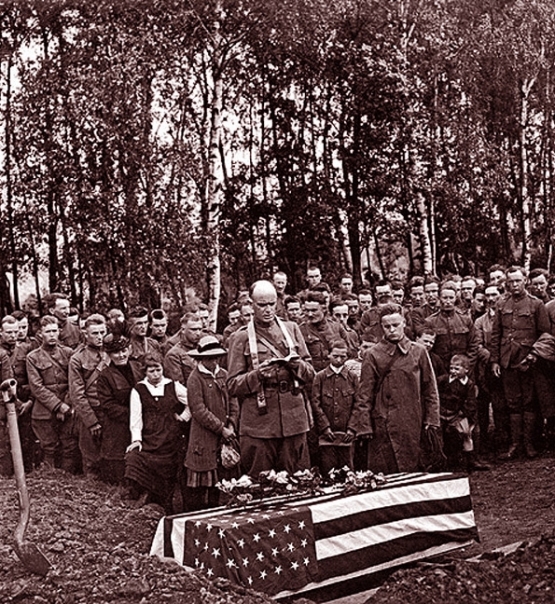 From Amazon: Duffy's War: Fr. Francis Duffy, Wild Bill Donovan, and the Irish Fighting 69th in World War I

and New York's Fighting Sixty-Ninth: A Regimental History of Service in the Civil War's Irish Brigade and the Great War's Rainbow Division