This surprising article reported that as of 1922, the U.S. Government saw fit to deny 19,000 immigrants American citizenship. This number, when added to the other repatriated applicants of the previous ten years, totals up to 760,000 people; which was, at that time, more than the entire population of North Dakota. The Ellis Island based naturalization service classified all rejected immigrants in fifteen different categories, this reporter preferred to name just two: "Ignorance" and "Immoral Character". "Immoral Character" speaks for itself. And "Ignorance" covers those who didn't appear to know enough to exercise the rights of citizenship intelligently." Oddly, there seemed to have been no talk of "amnesty".
Read about the radio program that was produced by the WPA writers and actors branch in order to celebrate American diversity; click here.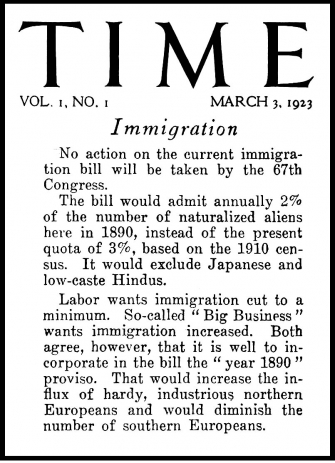 Click here to read about the 1921 [anti-]Alien Land Bill in California.