A report from an anonymous journalist concerning his 1939 visit to the (formerly) secret Atlanta offices of the KKK:
"There is feverish activity in Suite 756 of the Hurt Building in Atlanta, Georgia, these days. The Ku Klux Klan is staging a nation-wide comeback and this is its national headquarters. Fat, shrewd-smiling, garrulous "Old Doc Evans" (Hiram Wesley Evans, 1881 – 1966) is still Emperor and Imperial Wizard, but he's now apparently only fronting for a Big Boss who has who has some sensational new plans which have already begun to click. Once again the Klan is holding hands with politicians all over the country, but the hand-holding is being done under the table. The big drive begins in May"
Click here for the Ku Klux Klan Archive.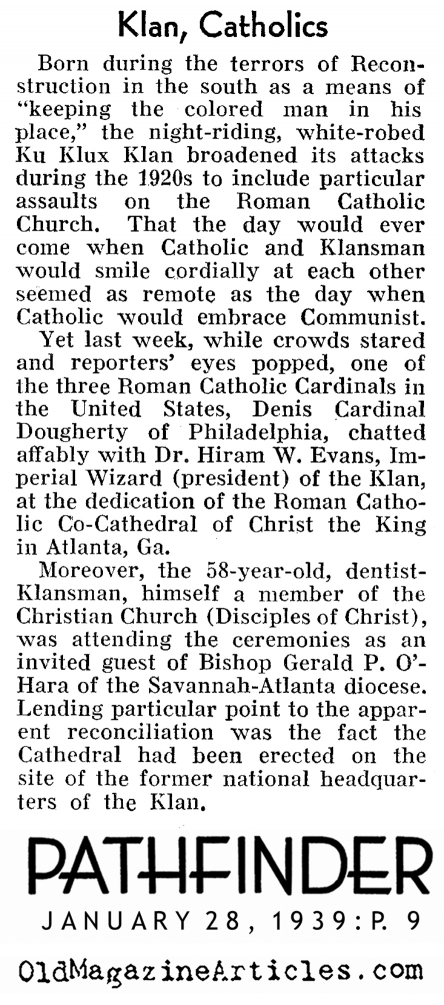 - from Amazon: