A three page article concerning the development of tanks during the First World War. While they were being designed in the drafting rooms of the W. Foster & Company in Lincoln (U.K), the code name for these monstrosities was "water tanks"; hence the name.
"The first armored battle cars, or "tanks" were a British invention developed from an American automobile tractor used for agricultural purposes on the Western prairies. They made their initial appearance at the battle of the Somme (Flers), September 15, 1916."
However, it should be known that they were first used to greatest effect in the Battle of Cambrai (November 20 through December 7, 1917).
Click here to see a diagram of the W.W. I French Renault tank.
Read about the Patton tank in Korea...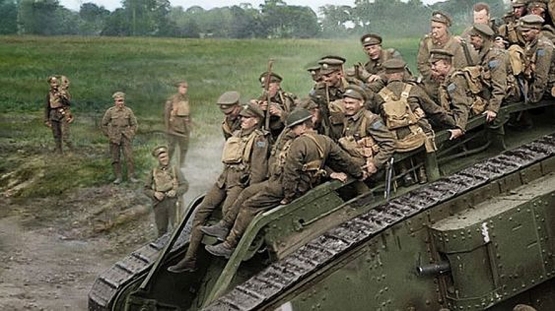 Click here to read about one of the greatest innovations by 20th Century chemists: plastic.