In the mid-Forties the American cognoscenti believed that modernism's day in America had arrived at last - convinced that the modernist vision of "worker's housing" for the masses would multiply throughout the fruited plane, creating a wiser and more equitable nation. Wishing to tip the scale in the favor of these brainiacs, the Museum of Modern Art launched the exhibit Tomorrow's Small House. But instead, something else happened, an event that involved structures that were built to loosely resemble houses found on a western ranch or a New England farm! Author Russell Lynes wrote clearly about this phenomenon in his book, The Tastemakers (1949):
"Hundreds and then thousands of almost identical houses began to spread out over a 1,400-acre tract of land on Long Island. In 1947 William J. Levitt started to build Levittown, and by [1950] he was putting up houses at a rate of 150 a week until he had completed 6,000 of them."
By 1954 there were 70,000 people living there, and more on the way. Levitt built similar tracts in other locales while hundreds of admiring and like-minded real estate developers across North America followed suit, all of them applying the same building principles learned during the W.W. II housing crises: prefabricated domestic structures made in a factory and then hastily erected on site.
EUREKA! the great American suburb had been born - but what became of the "worker's housing"? These, too, were built, but in time they came to be known as "the projects"; despised by their "inmates" many have been demolished by now.
The affluence of the Fifties brought with it a need for new how-to books and grander fashions. Read about it here...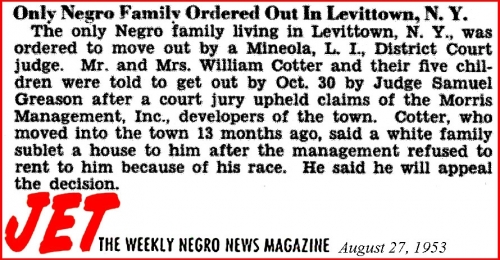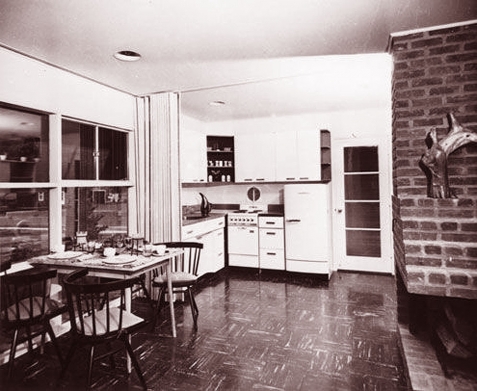 From Amazon: