A disturbing collection of eyewitness accounts by the American survivors of the Malmedy Massacre (December 17, 1944) as told by YANK MAGAZINE.
"The German officer in the car stood up, took deliberate aim with a pistol at an American medical officer in the front rank of the prisoners and fired. As the medical officer fell, the Germans fired again and another American dropped. Immediately two tanks at the end of the field opened up with their machine guns on the defenseless prisoners..."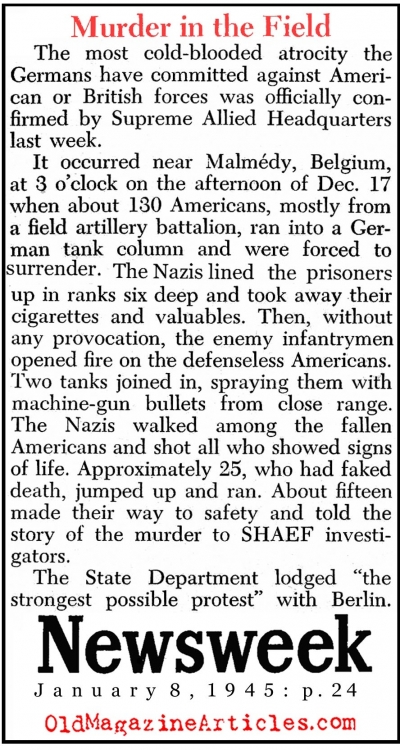 Click here to read more about W.W. II prisoners of war...
Click here if you would like to read about a World War One German P.O.W. camp.
Click here to read about the Nazi murder of an American Jewish Prisoner of War.
Click here to read an article about the American POW experience during the Korean War.