The National League of Families of American Prisoners and Missing in Southeast Asia was started by the wives of the American military personnel believed to be held by the North Vietnamese Army. It was intended to place pressure on the Communists in order that they live up to their obligations under the Geneva Convention.
"Mrs. Joan Vinson, League president, spoke frankly about what it is like to be the wife of a man who is missing or jailed 8,000 miles from home: We want to inform the people of this country and the world throughout the world about the plight of the men. We feel tha if people are educated, they will be concerned... Right now we can only use world opinion to force Hanoi to live up to the standards of the Geneva Convention."
"At this writing, League sources list 378 known prisoners in North Vietnam., 403 missing. The North Vietnamese admit holding 339. In the South,the League counts 79 POWs and 465 MIAs. Admitted prisoners: none. In Laos, POWs, 3; MIAs, 229. Admitted prisoners: none. This means a total of 1,218 men unaccounted for.
BELOW: U.S. Air Force officer Kevin McManus pictured as a P.O.W. of the North Vietnamese, 1967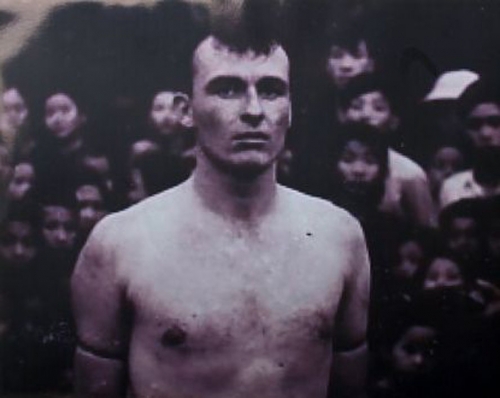 - three from Amazon: