An anonymous contributor to Confederate Veteran Magazine refuted the old tale that General Lee offered his sword in surrender at Appomattox, and that the magnanimous General Grant, flush with victory, kindly refused this gesture of humiliation:
"And General Grant says specifically in his memoir (Volume II,Chapter 25, pages 344-346): 'No conversation , not one word, passed between General Lee and myself either about private property, side arms, or kindred subjects. The much talked of surrendering of General Lee's sword and and my handing it back, this and much more that has been said about it, is pure romance.'"
More about the American Civil War can be read here
Click here to read about a dream that President Lincoln had, a dream that anticipated his violent death.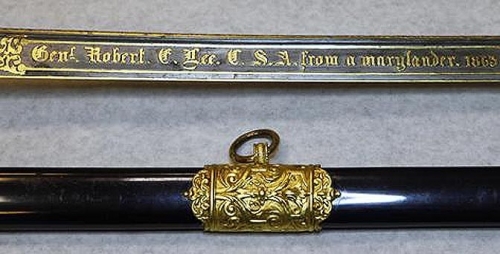 - from Amazon: