Posted on the right is a book review of The Colleges In The War And Afterward (1919) by Parke Rexford Kolbe:
"... a report from 210 universities shows that during the war the study of German decreased forty percent. Whereas the study of French increased thirteen percent. But, lest anyone gather that this was due to pro-ally sympathies, it should be noted that during the same period the study of Spanish increased 452 percent."
In 1927, a movement was afoot to end the military presence on American college campuses - click here to read about it...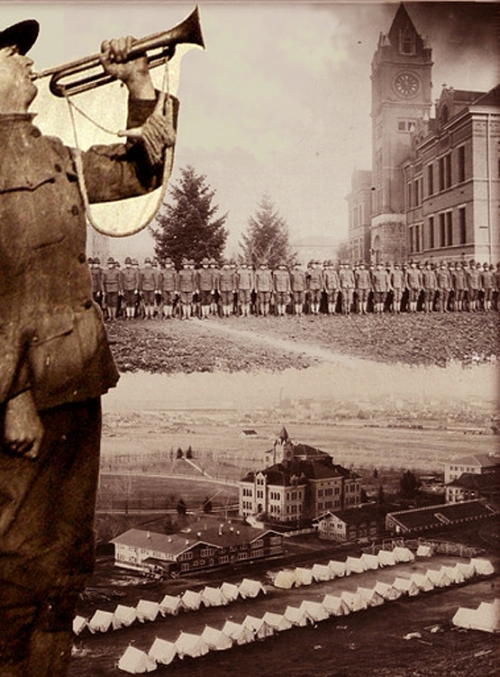 (For the above image, we'd like to thank our friends at the University of Montana)