The article posted on the right was written by Yank correspondent Evans Wylie, and serves as an account of Ernie Pyle's (1900 - 1945) surprise appearance during the Okinawa campaign and the violent death that he had long anticipated for himself. Pyle's end came while he was being driven along a road in the company of Marines in a sector that was believed to have been safe:
"Pyle and the others jumped from the jeep and took cover in a ditch beside the road. The machine gun fired another long burst, and Pyle was dead..."
"Pyle lay on his back in a normal resting position. His unmarked face had the look of a man sleeping peacefully. He had died instantly from a bullet that had penetrated the left side of his helmet and entered the left temple. His hands folded across his chest still clutched his battered cap, said to be the same one he carried through his previous campaigns."
Of all the many correspondents covering that war, Pyle was the most loved and Americans mourned his death both at home and abroad; here is one of his memorable lines:
"For me war has become a flat, black depression without highlights, a revulsion of the mind and an exhaustion of the spirit."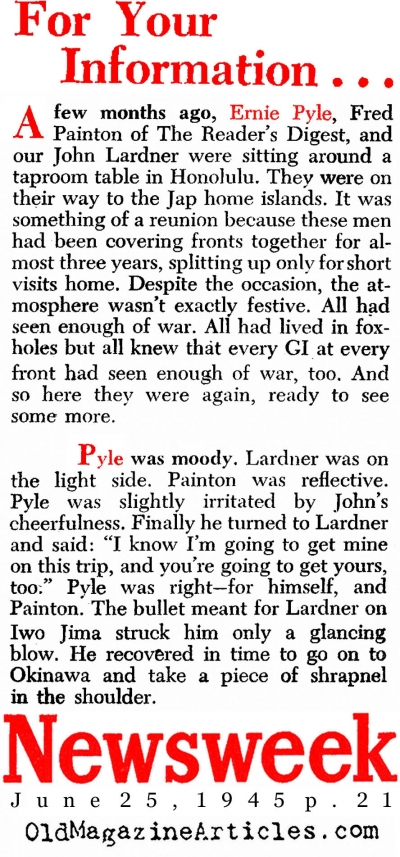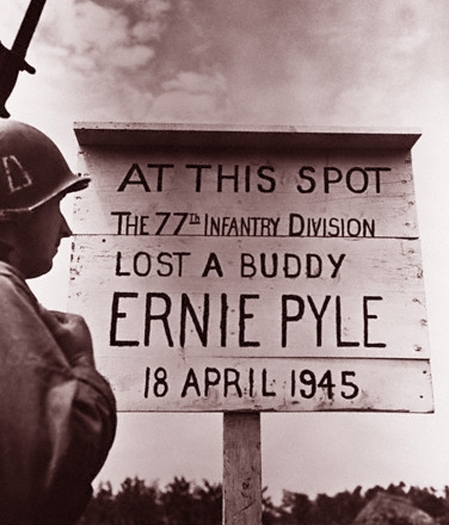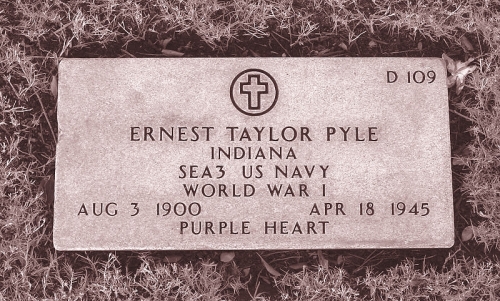 Two months after Ernie Pyle was killed United Artists released a feature film about him; Click here to read about it...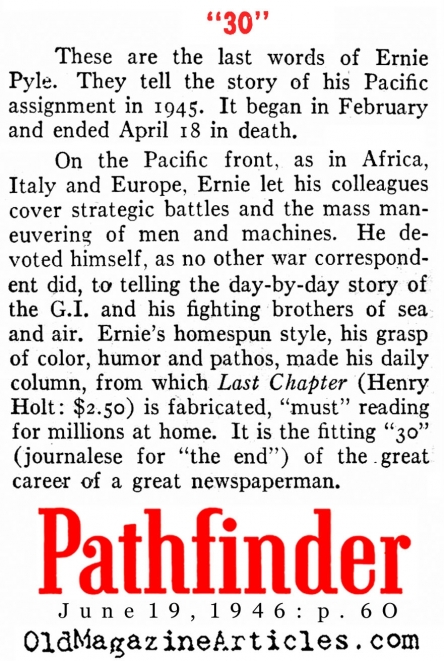 - from Amazon: