This is a well-illustrated page from a longer article written during the the early war period that tells the story of Natalie Donaldson, who was among the first of 440 African-American women to be selected to serve in the Women's Army Auxiliary Corps.
The entire article can be read here...
Click here to read about the discrimination experienced by American Blacks serving in W.W. II Britain.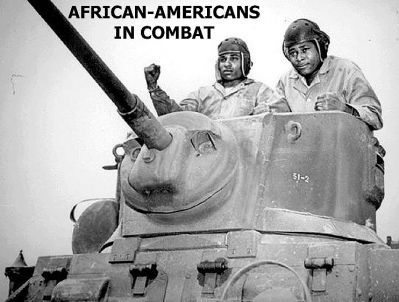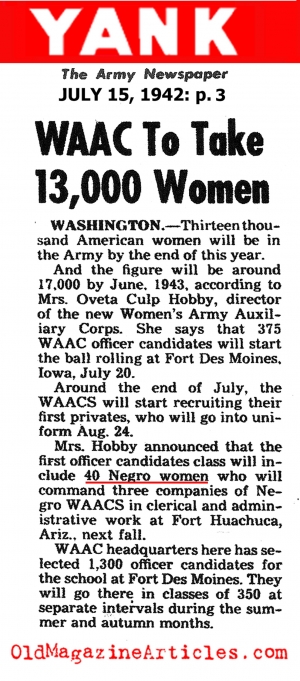 Click here to read a history of African-Americans between the years 1619 through 1939.