During the Spring of 1933 the New Dealers created the Civilian Conservation Corps. The C.C.C. was a part of the W.P.A. and it was intended to keep mischievous young men from lapsing into all sorts of shenanigans while preserving the nation's natural resources.
"These 25,000 men and boys, they range in age from eighteen to twenty-five, are the first contingent of the army of 250,000 to be enlisted in the C.C.C., which stands for the Civilian Conservation Corps. The corps is to shave, trim and message the national forests, reforest, and forest the bare places which nature had forgot or neglected..."
"In one [group] of recruits were a sculptor, a former clerk in a Fifth Avenue bank, storekeepers, miners, postal clerks, blacksmiths, telegraph operators, electricians, barbers, and real estate men. In another batch were two recent college graduates with A.B degrees, who had hunted in vain for work since last June".
"President Roosevelt outlined the strategy, opened the Treasury to get an advance of $10,000,000, and appointed Robert Fencher (1876 - 1939) to direct the campaign."
Due to FDR's deal with the Southern Democrats, the Federal employment that was offered by the creation of numerous relief agencies often excluded African-American participation - happily this was not the case with the CCC; by the Autumn of 1935, one tenth of the organization was composed of Blacks (who were segregated).
Nine years later, the Second World War created a long list of demands for Federal funding, and so Congress voted to dissolve the C.C.C. in 1942. However, within that time the Corps had planted 3 billion trees and created nearly 800 parks; along with the G.I. Bill it is remembered as the one of the most successful of New Deal programs.
Click here to read about the National Youth Administration.
More about the WPA can be read here
Click here to read about the end of the Great Depression...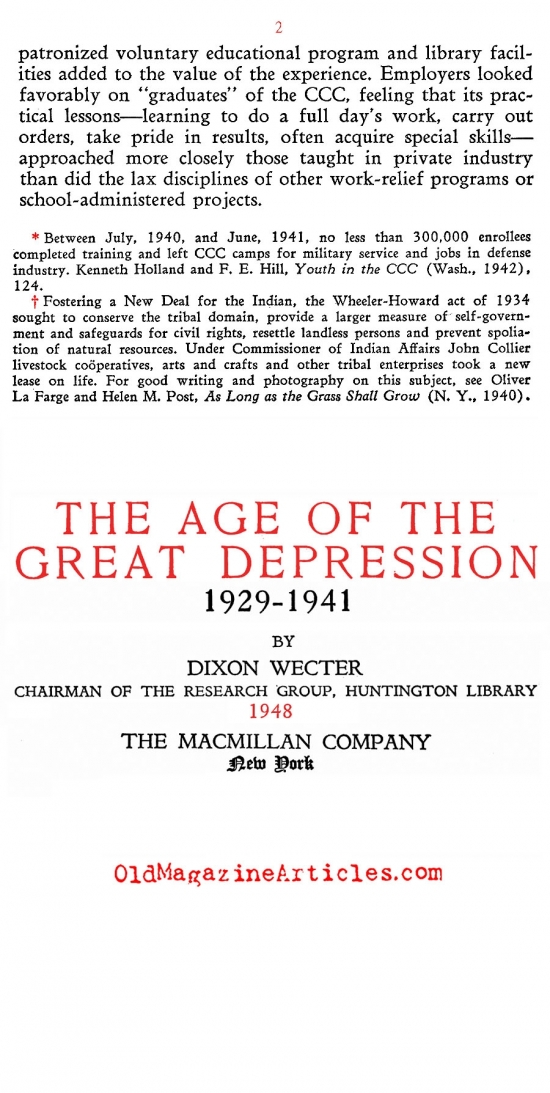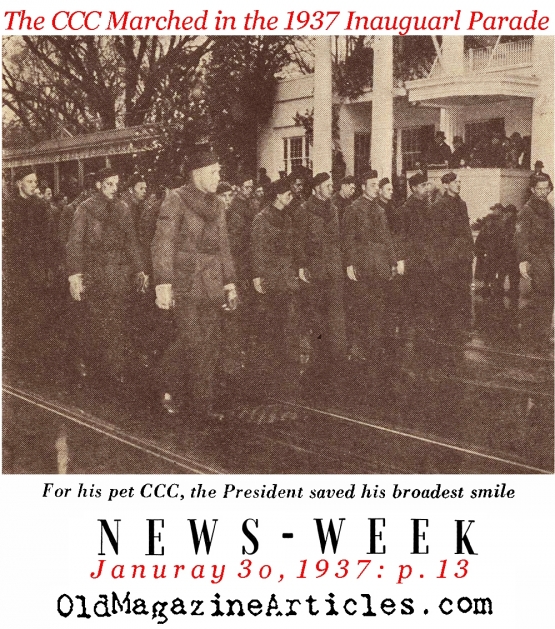 CLICK HERE to read about the women on public relief...
CLICK HERE to read about African-Americans during the Great Depression.