Here is the Civil War memoir of a former Confederate chaplain, James Hugh McNeilly (1838 - 1922), who was attached to Quarles Brigade during his Georgia campaign:
"When I first saw men shot, my pity for their suffering was so intense an emotion that I didn't know what to do. After a while I could see a man shot with little more emotion than if it had been a beast, but pity as a motive made me spring at once to his help. So in this case, the moment I saw a boy fall I ran to him and, when I found him dead I had his body cared for. That night the pity of it came over me, and I was moved to tears as I wrote the record to be sent to his loved ones at home whenever we got a chance."
Click here to read about the chaplaincy within the American military during World War II.
More articles about the American Civil War can be read here.
The author is pictured below: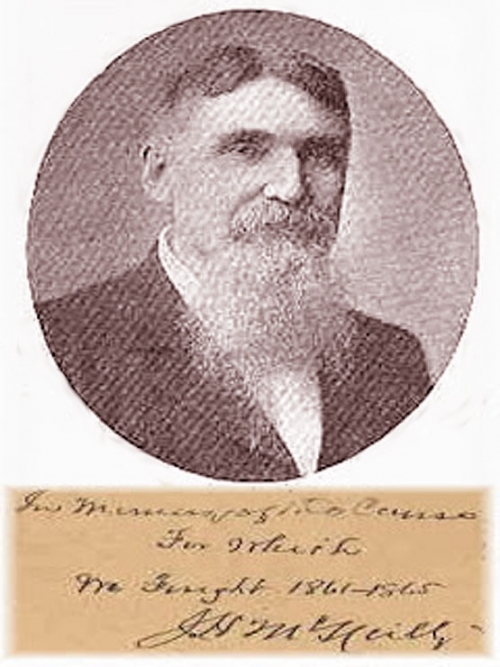 - three from Amazon:

KEY WPRDS: