An anonymous military thinker examined the various problems before Hitler and his generals as to how best to save the Afrika Korps now that it had shot its wad and exhausted its best options:
"When the British succored their trapped troops from the beaches of Dunkirk, they were separated by only 50 to 65 miles of water from the safety of Dover's cliffs. British yachtsmen, fishermen, naval crews - with everything bigger than a rowboat that would float - were pressed into service to make the rescue...There is no possibility of the Italians or Nazis digging up any such fleet as the British used at Dunkirk. They would have to depend on some fishing craft, a few transports, a very few of the fast supply boats which have been ferrying war materials to Tunisia and the 60 Italian destroyers that are believed available."
When the Axis forces in Tunisia surrendered to the Allies, some 230,000 German and Italian soldiers became prisoners of war.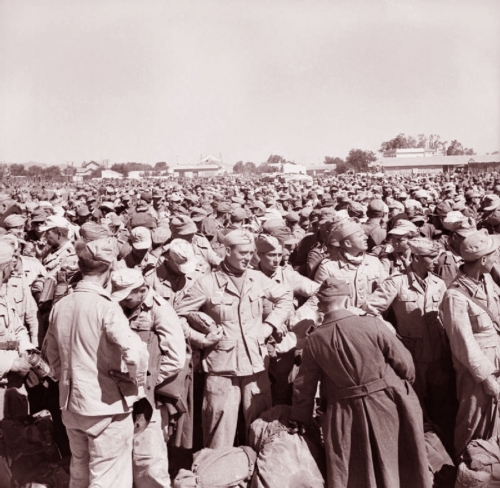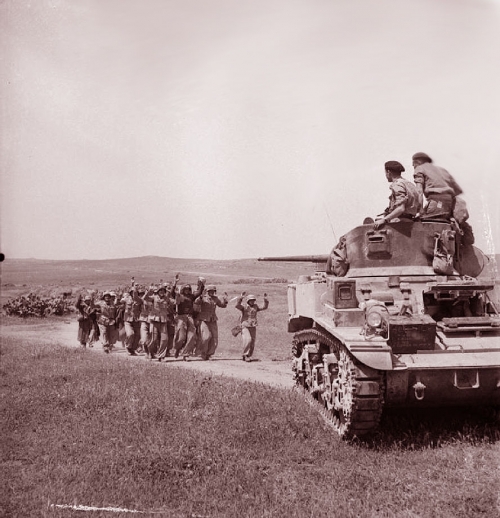 Click here to read more about the campaigns in North Africa during the Second World War.
Click here to read more about the retreat of the Africa Korps.