This uncredited report of the Windsor's trip through Hitler's Germany pointed out that the former British monarch seemed to appear so uncomfortable on so many occasions that the entire visit was labeled "awkward". Sadly, the one occasion in which the duke seemed quite at home was captured in the photograph in which he met Hitler (pictured below).
Although it is not mentioned here, it was reported that the Duke made the tour through Germany in an effort to study the Teutonic approach to labor and public housing, thinking that it might be suitable for his country as well. Upon his return to Paris he was shocked to hear that he was labeled as a Nazi sympathizer and propaganda tool.
You may click here to read about German labor...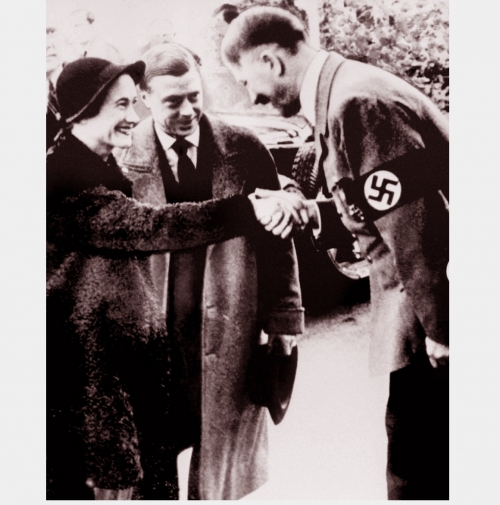 Click here to read more articles about the Duke and Duchess of Windsor...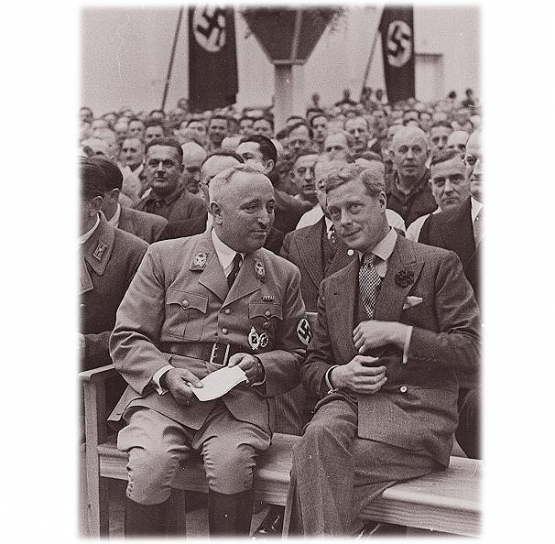 Above: The Duke and Robert Ley.
-from Amazon: