In a nutshell, George F. Kennan was an American diplomat who is remembered as being one of the most insightful analysts of Soviet foreign policy during the cold war. Under the pseudonym "Mr. X" he authored the most famous essay of the Cold War in 1947: The Sources of Soviet Conduct, an expansive essay in which he drew out the road map for the policy that would be known as "Soviet Containment".
Averell Harriman once remarked of Kennan:
"He is a man who knows Russia, but he didn't understand the United States."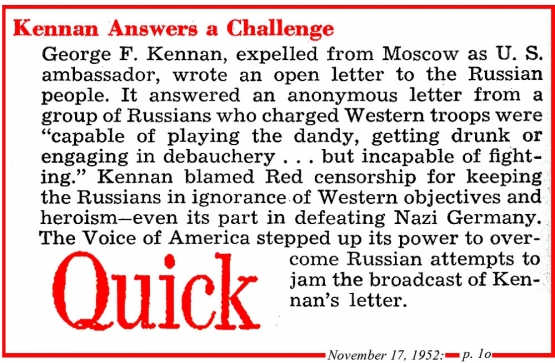 Click here to read about the Cold War prophet who believed that Kennan's containment policy was not tough enough on the Soviets...
From Amazon