Here is a brief notice concerning Joseph P. Kennedy (1888 – 1969), politician, Hollywood producer, adulterer and FDR's one-time ambassador to Britain - and his thwarted attempt to merge the Boston Post with the Boston Globe in order to best influence voters in the 1952 Massachusetts congressional elections.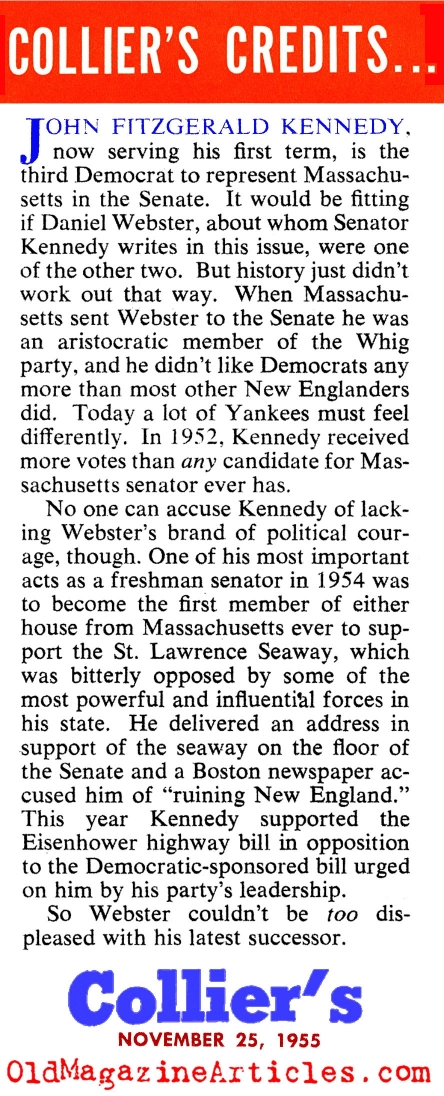 Click here to read about Jackie Kennedy's life after leaving the White House.
CLICK HERE... to read the obituary of President Kennedy.