In two simple paragraphs the author of the attached history of the Battle at Gettysburg clearly summed up the immediate aftermath of that conflict - the weakened armies, Lee's recognition of defeat and Mead's over cautious assessment that the Confederates were regrouping:
"Late on the afternoon of July 4, Lee began an orderly retreat. The wagon train of wounded, 17 miles in length, guarded by Imboden's cavalry, started homeward through Greenwood and Greencastle. At night, the able-bodied men marched over the Hagerstown Road by way of Monterey Pass to the Potomac..."
Click here to read more about the Battle of Gettysburg.
Click here to read about the 1913 Gettysburg Reunion.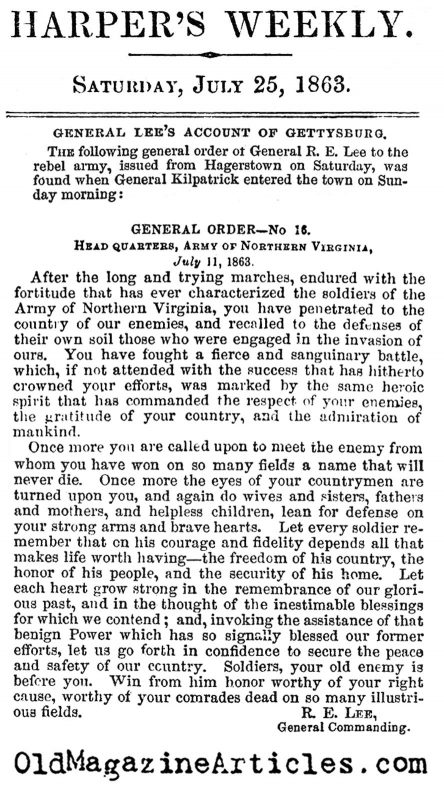 Retreat from Gettysburg:
Lee, Logistics, and the
Pennsylvania Campaign